Donald Trump's 'Muslim registry': 'We'll see him in court,' warn civil rights groups
Group that filed legal action against the idea under George W Bush says it's 'redundant' and 'ineffective'.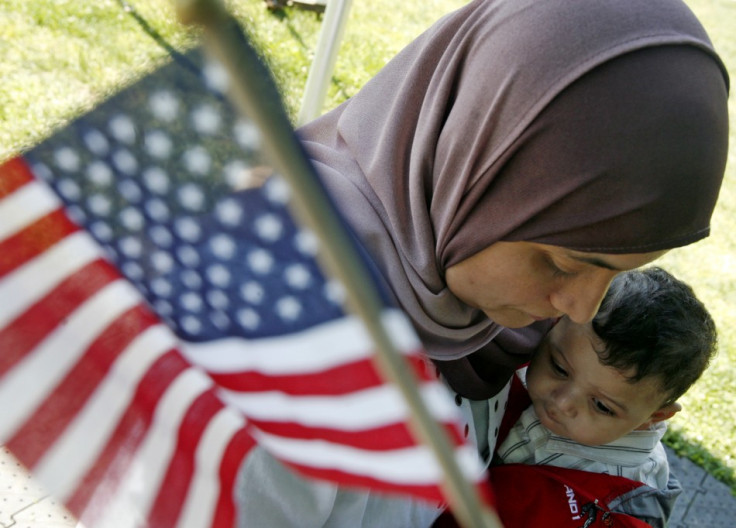 To fulfil one of his campaign promises President-elect Donald Trump is studying a proposal to reinstate a "register" tracking Muslims and other foreigners living in the United States.
Kansas Secretary of State Kris Kobach, a member of Trump's immigration policy transition team, says Trump's policy advisers are looking to draft a proposal for the President-elect to consider reinstating a registry system suspended in 2011.
In the aftermath of the September 11 attacks – a register and fingerprint system for people from certain Arab and Muslim countries was started in August 2002. Known as the National Security Entry-Exit Registration System (NSEERS), it was later broadened to include all foreign visitors to the US.
The system's domestic branch required Muslim men over 16 in the country on work and student visas to register in person at government offices throughout the country. The system was suspended after another program US-VISIT took over some of its duties collecting data at ports of entry.
Kobach was part of the Bush White House team that created the system and he advised Trump on immigration policies during the Republican's campaign. Kobach told Reuters Friday (11 November) that the immigration group were considering drawing up executive orders that Trump could trigger as soon as he enters office on January 20, 2017 without consulting Congress for funds. Trump's team have not committed to taking up the registry policy.
Late in his push for the White House, Trump told campaign chief – now chief strategist – Stephen Bannon that addressing radical Islam should be a main focus of his run for president.
Trump has called for the registry for some time. In late November 2015, following a series of terrorist attacks in Paris by the Islamic jihadist group ISIS, Trump said he wouldn't rule out a database for Muslims.
Estimates show there are 3.3 million Muslims living in the US. Over an average of 10 years about 9 people are killed by Islamic jihadist terrorists each year. Far right-wing terrorists kill about 5 people annually and about 264 Americans die by being hit by a bus.
Muslim American advocacy groups consider the registry racist, and a waste of time and resources. "Such registries are ineffective and burdensome and perceived to be a massive profiling campaign targeting individuals based on their religion and ethnicity," said Robert McCaw of the Council on American-Islamic Relations (CAIR). In 2003 the US condemned racial profiling.
CAIR, along with the American-Arab Anti-Discrimination Committee, filed a class action lawsuit against the original registry program and then Attorney General Ashcroft in 2002. Groups like the American Civil Liberties Union (ACLU) are already poised to start legal action against some Trump policies. If Trump tries to implement any that might infringe on people's constitutional rights "we'll see him in court," the ACLU said recently.
Reinstituting the registry would send a message to Muslims who are living in the US or considering travelling there that the government is going backward, said McCaw. "When the US government finally shut down NSEERS, it justified doing so because it was 'redundant and no longer provid[ed] any increase in security,'" he said.
"CAIR and the broader American civil rights community," he continued, "is strongly opposed to reintroducing any kind of failed immigrant registration programs that would turn back the clock in our nation's history and not make us any more safe or secure."
© Copyright IBTimes 2023. All rights reserved.