Taking a step back from Academy Awards-glory and more mainstream biographical dramas such as Dallas Buyers Club and Wild, Canadian film-maker Jean-Marc Vallée presents dark and quirky outing Demolition, an awkwardly upbeat drama about a man who surprisingly finds himself relieved (and with a new, insatiable passion for wrecking stuff) after his wife dies unexpectedly.
Jake Gyllenhaal stars as Davis Mitchell, a successful investment banker, who spends his days coasting through his life with wife Julia (Heather Lind) and at his job in her father's firm. Things are shaken up in more ways than one, when, one fateful day, both Davis and Julia are involved in a car accident which kills her but leaves him with barely a scrape, forcing Davis to quickly come to terms with life without her.
Understandably, Davis unravels, seemingly tipped over the edge when the M&M's he bought from a hospital vending machine just after being told the news refuse to fall down. Angrily misplacing his grief, he writes a stern letter to the vending company, only to be contacted by its sympathetic but mysterious complaints department secretary Karen Moreno (Naomi Watts) directly, with whom he quickly forms an unlikely bond.
While his in-laws (Chris Cooper and Polly Draper) are keen to celebrate Julia's memory by starting up a banking intern programme under her name at the company Davis works for, he has other ideas, shaming the family when he starts acting oddly at work and losing his way. Unapologetically disinterested, Davis instead focuses his new-found energy on finding out just who this Karen is and quite literally destroying everything about his previously "perfect" life.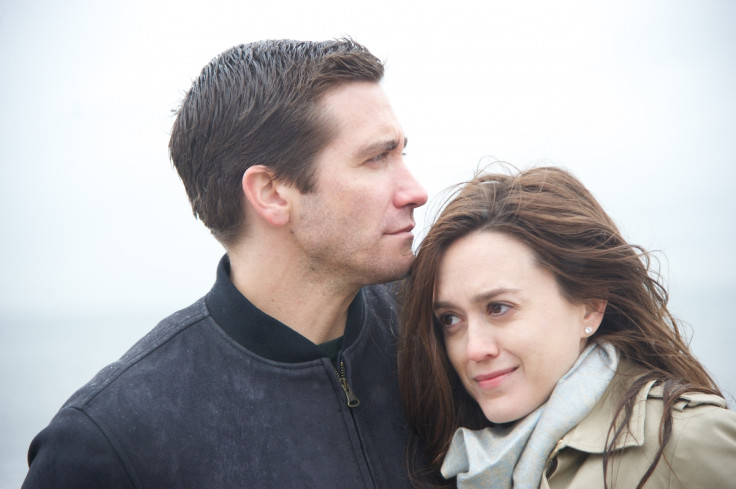 Our verdict
No stranger to stranger characters, Gyllenhaal undoubtedly carries the movie, once again channelling a character not a million miles away from his unhinged Louis Bloom in 2014's Nightcrawler. Where Bloom was evidently hell-bent on corrupting those around him to the point of destruction however, Davis' demons lie deeper, unravelling him from within.
Often coming across as selfish, indulging in his grief rather than addressing it bravely like Cooper's headstrong Phil, Davis isn't necessarily a very likeable character, but even when he admits he wasn't even too keen on his wife anyway, you weirdly empathise and laugh with him, all thanks to Gyllenhaal's completely gutsy and honest performance. Grief often presents itself in many forms and Vallée certainly isn't afraid to present the more conventional right alongside the morally questionable ones which are just as important.
As equally well-suited to a film like this is Watts, presenting a character that almost comes across like a permanently-stoned mixture between her blissfully ignorant Dawn Campbell in David O' Russell's I Heart Huckabees and her much more vulnerable and affected Betty Elms in David Lynch's acclaimed Mulholland Drive. Sadly, she's underused, acting as more of a plot device for Gyllenhaal's Davis to meet Karen's son Chris (Judah Lewis) rather than being given any substance herself on screen.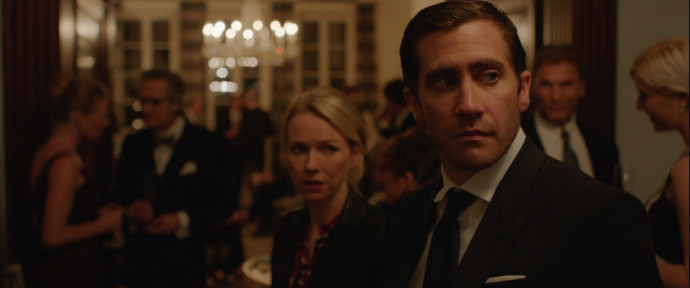 Most of her presence in the movie comes in the form of letters that Davis and Karen write back and forth to one another, read out via several voice-overs as the pair wonder to each other what other people have packed in their suitcases at airports or simply ask each other who they are. You could almost say that Watts acts as an unseen, alluring manic pixie dream girl.
It's fortunate then, that her "sacrifice" makes all the more room for Lewis, whose first movie performance is undeniably charismatic and engaging. Warranting the description of tour de force acting, he pumps his surly, sexually-confused teenager with plenty of depth and steals the scene just as many times as his character drops an F-bomb.
Towards the end, the message of the movie (if there even is one, mind) does become somewhat lost as the uncomfortable and unique spark it exhibited towards the beginning, manifests itself into more of an attempt to be both moving and sentimental. It works to some extent given where the plot is in the final act, but it can't help but be wondered if the film would have been stronger as a whole if it had refused to bow down to the typical cinematic convention of having a chirpier ending.
Unexpected, all be them slight, twists in the plot however keep the movie from becoming too formulaic and in the end you're likely to feel satisfied. It won't be everyone's cup of tea but fans of offbeat movies which exhibit a similar tone such as Garden State, The Voices or Sunshine Cleaning are sure to enjoy this unusual but worth-watching picture.
For more entertainment news follow A-List on Twitter @Alistinsider