The Justice League Part One will have to juggle a large number of DC Comics characters within a full-length picture, making sure that big players Batman, Wonder Woman, Superman, The Flash and more all get enough screen time. But what about squeezing in the secondary characters that followers of the individual franchises have come to love such as Lois Lane or Commissioner Jim Gordon?
"My part in the first one is really very small," Oscar-winning actor JK Simmons, who is set to play Gordon, recently revealed to DP/30. "But obviously, we know who the guy is. We know his whole back story, based on the comic book. So, I'm just gonna finish doing my research on that."
The 61-year-old continued on to state that's hopeful his role will continue to feature in upcoming instalments however, including in Part Two which is already scheduled for release in 2019. "I'm going into a thing that hopefully will be two, three, four, maybe more movies for me," he explained during the interview.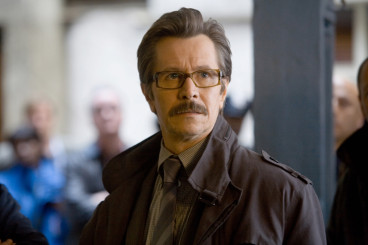 Since being cast in the role back in March, Simmons has opened up about how he will approach playing Gordon, a seemingly tricky task considering that he's been portrayed by several other actors in the past. He previously told Collider that he's concentrating more "on learning as much as [he] can about Gordon] through the comics" rather than watching former interpretations of the popular Batman character.
"[I'm] probably not [going to] watch the other actors who have played the part, because that is kind of intimidating, honestly," he reiterated to DP/30. "I don't think I would find that to be productive. So, I'll do my take."
The Justice League Part One, starring Ben Affleck, Henry Cavill and Gal Gadot, is set for US cinematic release on 17 November 2017. Before then, Simmons will be seen in historical thriller Patriots Day opposite John Goodman and Mark Wahlberg and crime drama The Snowman with Rebecca Ferguson, Michael Fassbender and Val Kilmer.
For more entertainment news follow A-List on Twitter @Alistinsider