Once the darling of liberals across the world for its generous welfare provision, free education and multiculturalism, Denmark has made strides in what critics have branded a 'race to bottom' as European states have competed with each other to persuade refugees from Syria to stay away.
In August 2015, the Danish government slashed benefits to refugees by 50%. In September, it placed adverts in the Lebanese press to urge potential refugees – of which there are two million in Lebanon – to go elsewhere.
Then in January, the Danish government announced it would begin stripping new arrivals of their belongings and increasing the amount of time they must wait for their families to be accepted from one year to three.
There is no question that Denmark has been under pressure over the past 12 months from the migrant crisis, with the number of refugees seeking asylum in the country up from just over 7,500 in 2013 to over 21,000 in 2015.
Many refugees who walked across Europe have ended up in the country on their way to Sweden, getting stuck in Denmark as the Swedes tighten their own border controls.
It also has one of Europe's most generous welfare systems – with all Danish citizens being granted child care, free medical care and free university education. The cost of those benefits – which until recently were also extended to asylum seekers, are met by a 25% tax on goods and services and personal income tax of up to 60% on high earners – 40% on most others.
I don't think we should control things by taking away rights from people – it doesn't work.
The source of hostility towards refugees has not only been against those who are not working – and therefore not contributing to this bill – but those who are. Denmark has no minimum wage and salaries across sectors are negotiated by labour unions directly with businesses and the government. This means that talk of foreign workers 'bringing down wages' can in some cases ring true.
The shift in policy has been implemented by a centre-right government propped up by a far right group, the Danish People's Party (DPP), which is openly anti-immigration, and hawkish politicians such as integration minister Inger Stojberg, whose department took out the ads in the Lebanese press.
"The advertisements must contain sobering information about the halving of benefits and other constraints we are going to adopt," she told the Danish broadcaster DR. "This kind of information spreads." Stojberg declined numerous requests for comment from IBTimesUK.
For Danish Refugee Council (DRC) secretary-general Andreas Kamm, Denmark's new stance on refugees has been sobering. The DRC not only takes care of refugees inside the country, but operates in more than 40 countries across the world, working in refugee camps across the Middle East. But Kamm told IBTimesUK from his office in Copenhagen that the situation is part of a wider European problem.
"I have been rather disappointed that governments walk out from the European community – which is a strong muscle if you use it – and they go back to their own capitals and say: 'It is much better to conduct refugee policy from here, in Copenhagen.' Which is nonsense: because how can you believe that a small country like Denmark can do anything towards a global issue like refugee and migrant flows – it doesn't make sense."
For ordinary Danes, the picture is mixed. Many are following closely the Brexit campaign, with those on the right hoping that Denmark could follow Britain's lead. Like Britain, Denmark is exempt from European Union asylum regulations that aim to redistribute refugees, but the DPP called for further measures, including potentially leaving Europe's border-control-free Schengen zone.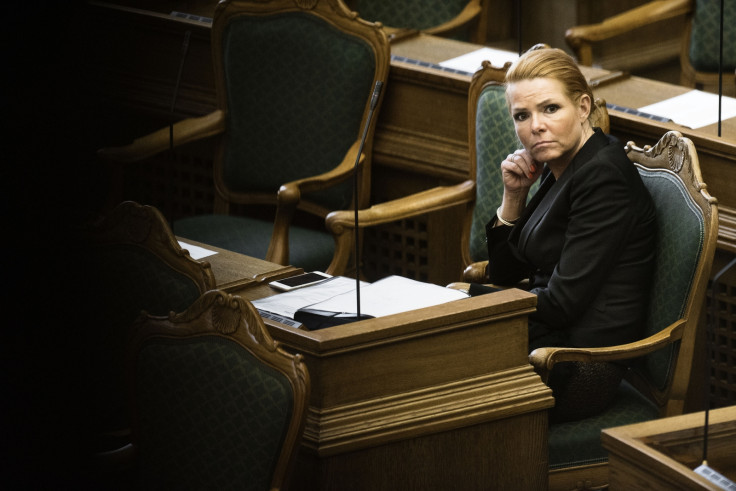 For others, there has been shock at how the Danish political climate has shifted in recent years. Lasse Hansen, 34, a teacher from Copenhagen, said that in 2016 consensus between those that want to embrace immigration and welcome refugees and those who don't has never been more elusive. As a result, many young, educated Danes simply switch off – they don't want to know.
"There has been a polarisation. We have split into two corners and our tolerance towards the other [side] has disappeared. Each faction thinks that the others are completely out of their mind," said Kamm.
But for Kamm, Denmark's recent welfare cuts for asylum seekers and changes to when refugees can bring their families to the country are not only unethical, they are short-sighted. It makes new arrivals in the country poorer and less engaged socially, giving rise to bitterness, alienation and anger, and making integration harder in the long term.
"I don't think we should control things by taking away rights from people – it doesn't work. It leads to marginalisation. It is not a good feeling to be pushed away, to be told: 'You don't have the same rights as me. You should have continued walking to Sweden,'" said Kamm.
While Kamm is opposed to the recent policies of the government on refugees, he welcomes what he sees as a renewed focus on getting new arrivals into work – this will not only allow them to be better integrated into Danish society but convince other Danes that they are not a burden. Meanwhile, he hopes to see a better pan-European approach to the refugee crisis in general.
"I very much hope that this political crisis within the EU leads to more solidarity. It would be much more positive [because] we need to stick together. We have China and Russia coming. How can we make a future in Europe without sticking together? We will be run over by whatever is coming," he said.