Refugee crisis: More than 1,000 drown in Mediterranean's deadliest week
More than 1,000 migrants have drowned in the Mediterranean over the past week after a series of incidents involving crowded unseaworthy boats attempting to reach Italy from Libya, monitors said.
Sixty-two people were confirmed dead and some 971 were missing at sea and presumed dead in shipwrecks registered since 23 May, the International Organization for Migration (IOM) said, describing the period as "one of the deadliest" since the migration crisis began four years ago.
A total of 13,000 asylum-seekers were rescued, bringing the arrivals for 2016 to 47,600.
"The increase in numbers of arrivals is attributable, in part, to better weather, and in part to the use of bigger wooden boats that can carry more people," said Federico Soda, Director of the IOM Coordination Office for the Mediterranean in Rome. "This also explains the increase in the number of migrants dead or missing: one accident can result in hundreds of fatalities."
More than 400 people are believed to have lost their lives in a single incident which saw an engineless wooden boat with more than 550 migrants on board being abandoned to the waves by its towing vessel.
"The water was everywhere and we slowly started to sink. There were between about 35 women and 40 children next to me: they all died," a young Eritrean named Stefanos, who was among the 87 survivors, told IOM.
About another 100 people had died in a shipwreck a day earlier and 170 in a third sinking on 27 May, according to the UN refugee agency (UNHCR). A UNHCR spokesman William Spindler described 2016 as a "particularly deadly" year on the Mediterranean so far, for the latest occurrences brought fatalities up to 2,510 from 1,855 in the same period last year, while arrivals remained around the same levels.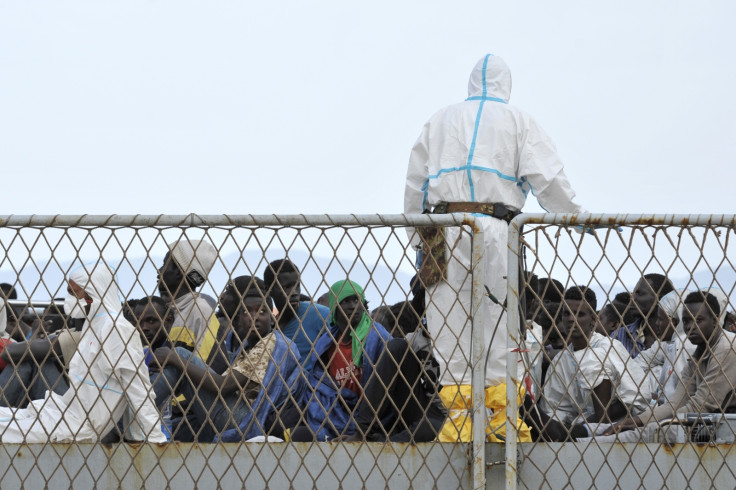 © Copyright IBTimes 2023. All rights reserved.