Denmark is set to become the next European country to ban burqas in public after a majority of lawmakers backed proposals to forbid face coverings. The planned law would see the Scandinavian country join Austria, France, Belgium, Bulgaria and the German state of Bavaria, which all have similar laws.
Full and partial face veils such as burqas and niqabs divide opinion across Europe, pitting advocates of religious freedom against liberal secularists and those who argue that such garments are culturally alien or a symbol of the oppression of women.
Jakob Ellemann-Jensen of Denmark's Liberal Party, which leads a centre-right governing coalition, said the law was not aimed at any particular religion. He added the plan did not amount to a ban of scarves, turbans or kippa, the traditional Jewish skull cap.
"This is not a ban on religious clothing, this is a ban on masking," said Ellemann-Jensen late last week after a meeting in Parliament.
The three-party centre-right minority government, its ally the Danish People's Party, and the main opposition Social Democrats have all said they are in favour of a ban, though they are still to discuss how the ban will be enforced.
"There will come a masking ban in Denmark. That's how it is," wrote foreign minister Anders Samuelsen on Facebook.
His party, the Liberal Alliance, had previously been one of the staunchest opponents of a ban, saying it limited people's ability to freely choose their attire, but has now backed the stance of its other coalition parties, the Conservatives and the Liberals.
The ban in Denmark would affect relatively few people with only around 200 women wearing such garments across the country, estimate researchers.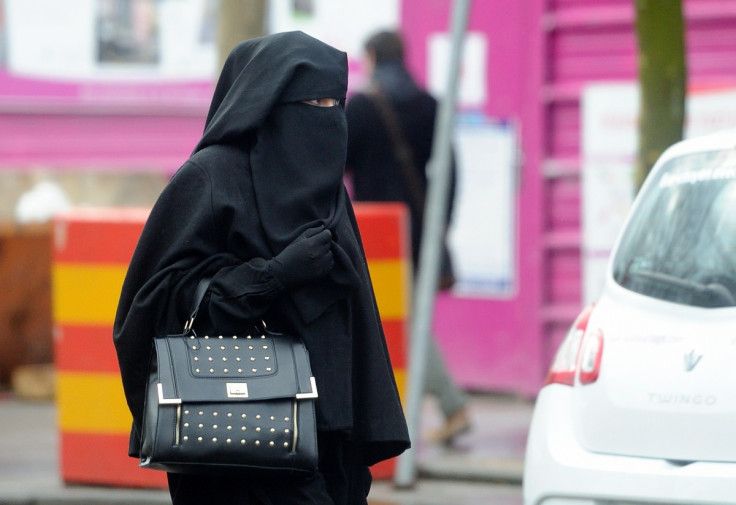 Niqab defence fund
However, in August a wealthy businessman of Algerian descent set up a €1m (£891m) "freedom defence fund" to pay the fines of women who chose to continue wearing the niqab since it was outlawed in France and Belgium.
Rachid Nekkaz, a real-estate entrepreneur who grew up in Paris but renounced his French citizenship in 2013, said: "As soon as I see that France is not respecting fundamental liberties, I always get my cheque book out."
Fines for wearing full-face veils in France and Belgium typical range between €75 and €100.
In September 2017, the Austrian government issued posters and leaflets threatening Muslim women with fines for wearing face veils, and on 1 October its ban on wearing niqabs and burqas in public came into force.
Belgium also has a nationwide ban that came into effect in 2011, and the European Court of Human Rights recently upheld the country's right to do so. Judges said the ban did not violate the rights to private and family life and freedom of religion, or discrimination laws.
France was the first country to implement the ban in April 2011.