Deputy accused of forcing pregnant prisoner to perform oral sex on him among other charges
Giancarlo Scotti's attorney said he would plead not guilty.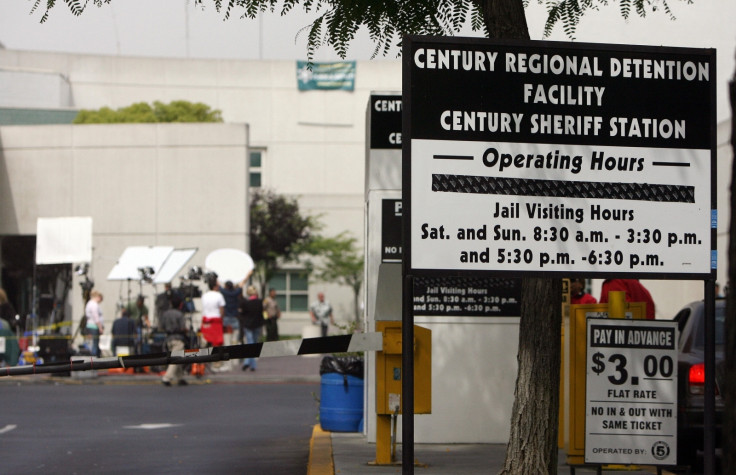 A Sheriff's Deputy has been charged with several counts of sexual intercourse with a detainee after authorities say he allegedly ordered inmates to perform oral sex on him and engaged them in sexual intercourse.
31-year-old Los Angeles County Sheriff's Deputy, Giancarlo Scotti, was charged with six counts of felony sexual activity with a detainee in a detention facility and two misdemeanor counts of sexual activity with a detainee in a detention facility, the Los Angeles County District Attorney's Office said.
The alleged incidents took place between March and September 2017 at the Century Regional Detention Facility in Lynwood, authorities said. In one instance noted by the prosecutor, Scotti is accused of ordering two inmates to perform oral sex on him before taking them to a shower area and engaging in unlawful sexual intercourse.
The district attorney said that prosecutors were asking for bail of $400,000. If found guilty, Scotti could face up to seven years and four months in a state prison.
According to the Los Angeles Times, state and federal law means that inmates cannot consent to sexual intercouse with a deputy. Scotti's defense attorney, Anthony Falangetti, told the paper that Scotti "never sexually assaulted anybody" and that his client would plead not guilty.
Another lawsuit claims that Scotti entered the cell of a pregnant inmate while she was changing and ordered her to reveal herself to him before ordering her to perform oral sex on him. Another plaintiff alleged that Scotti had sexually assaulted her in the facility's showers just a day before he was first arrested, providing a tissue she said had Scotti's semen on to investigators.
An attorney for the plaintiffs told the LA Times that the case represented "the worst of the worst in terms of law enforcement abuse by an individual that was actually tasked with protecting these women."