On January 27, Stuart Semple noticed that the benches in his home town of Bournemouth had new metal bars put on them to prevent homeless people sleeping on them.
Furious, he took a photograph and shared it on Facebook not realising the next day over a million people would have viewed it. Feeling shocked but galvanised by what was a clear interest in how public spaces can affect homeless people, he created Designs Against Humanity - a website that would collate people's examples of city design used to make life even more unbearable for the homeless.
This comes as Shelter predicted at the end of last year that 300,000 people had become homeless in the UK - a 13,000 increase from the year before.
Bournemouth council has now removed the bars after the public outcry.
Semple told IBTimes UK: "I think that can be quite a powerful way of raising awareness about it and keeping the pressure up on some of the people doing it."
In a statement, Councillor Robert Lawton said: "The decision [to install bars on the benches] was taken in response to many complaints about people lying on them throughout the day, meaning that wider members of the community were unable to use them to sit on."
He added: "However, we have listened to the extensive feedback over the last week and in light of the depth of feeling, have today reviewed that decision and agreed to have the bars removed."
It still didn't feel a credible explanation, however. Emboldened by the response, he decided to post on social media again. This time he invited people in Bournemouth to decorate the benches with home-made items and notes to prove that the wider community disagreed with the council's antics.
Yesterday (5 February), armed with hand-stitched cushions, crocheted quilts and letters of support, families and strangers turned the city's benches into what Semple called 'Love Benches'.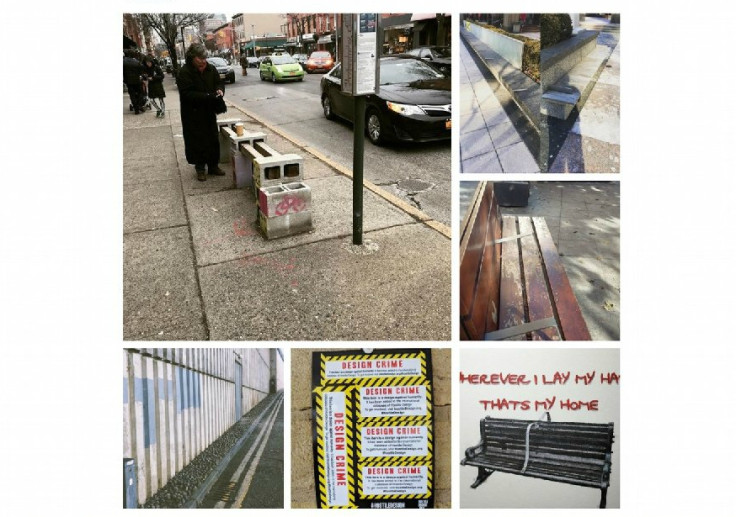 "People are coming to decorate those benches and have spent weekends sewing, knitting cushions, making letters of support for the homeless and they've done that off their own backs. One local down here started a petition and last time I looked it had over 17,000 people had signed it which is phenomenal for just over a few days.
"I never would have guessed people were so passionate about it but they really are. It's interesting because the vast majority of people really understand why we're doing this and then the small minority of people really don't. It's really shocking when you come across some of those views but the good thing with that is that the dialogue has started."
When it comes to the end-goal he says it would be great if events like these and the online testimonies put pressure on city planners and councils to reverse the policy.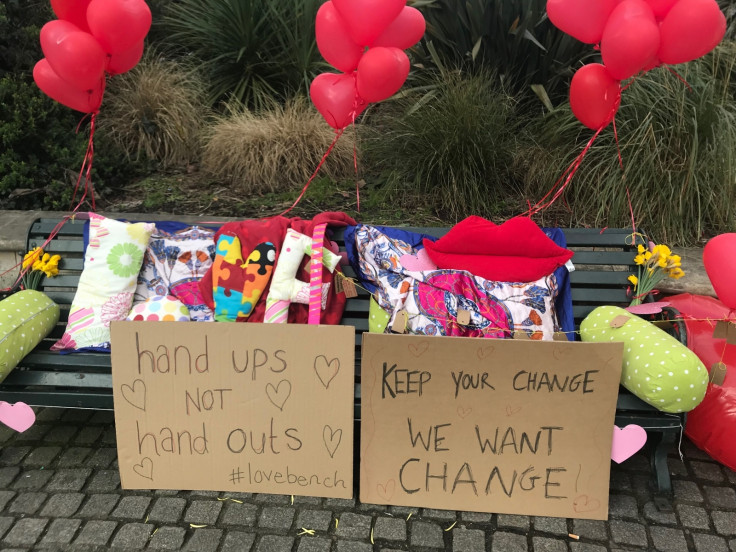 "In an ideal world they should make our public spaces happy and inclusive and not horrible and scary and nasty. There are some cities getting it absolutely right and we can learn from them but then there's some cities acting like it's 200 years ago."
To find out more, visit Semple's Hostile Design website.