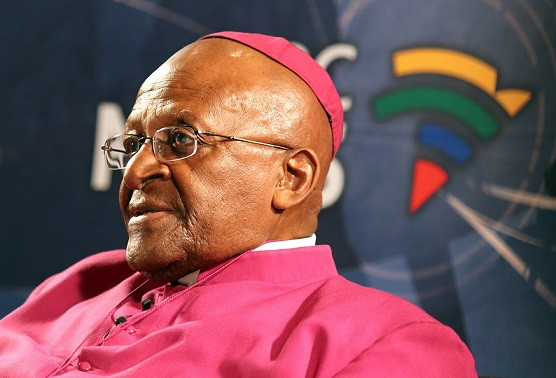 Archbishop Desmond Tutu has called for an anti-apartheid style boycott on companies who use fossil fuels in a bid to fight the damaging effects of climate change.
Tutu, who is considered one of the key figures in the fight against white minority rule in South Africa, said people need to "break their ties" with corporations which pollute the Earth.
Writing in the Guardian, the Nobel Peace Prize winner called for the boycott just days before the publication of a UN report which will suggest ways world powers could slash their use of fossil fuels and stay below agreed limits on global warming.
"Twenty-five years ago people could be excused for not knowing much, or doing much, about climate change," he said.
"Today we have no excuse. No more can it be dismissed as science fiction; we are already feeling the effects."
Tutu also expressed his concern over the Keystone XL pipeline project, which plans to move 830,000 barrels of oil a day from Canada to refineries along the Texas Gulf Coast. He said the impact of the pipeline will have a negative impact on the whole world.
Tutu said people must stand up against corporations which are using high-polluting fossil fuels in a similar way to the anti-Apartheid boycotts.
He said: "People of conscience need to break their ties with corporations financing the injustice of climate change. We can, for instance, boycott events, sports teams and media programming sponsored by fossil-fuel energy companies.
"We can demand that the advertisements of energy companies carry health warnings. We can encourage more of our universities and municipalities and cultural institutions to cut their ties to the fossil-fuel industry.
"We cannot necessarily bankrupt the fossil fuel industry. But we can take steps to reduce its political clout, and hold those who rake in the profits accountable for cleaning up the mess.
"It makes no sense to invest in companies that undermine our future. To serve as custodians of creation is not an empty title; it requires that we act, and with all the urgency this dire situation demands."
A report by the Intergovernmental Panel on Climate Change (IPCC) warns that world leaders will need to drastically cut their greenhouse gas emissions to stop global temperatures from rising 2C above pre-industrial times.
Johan Rockstrom, head of the Stockholm Resilience Centre, said: "The window is shutting very rapidly on the 2 degrees target. The debate is drifting to 'maybe we can adapt to 2C, maybe 3C or even 4C'."