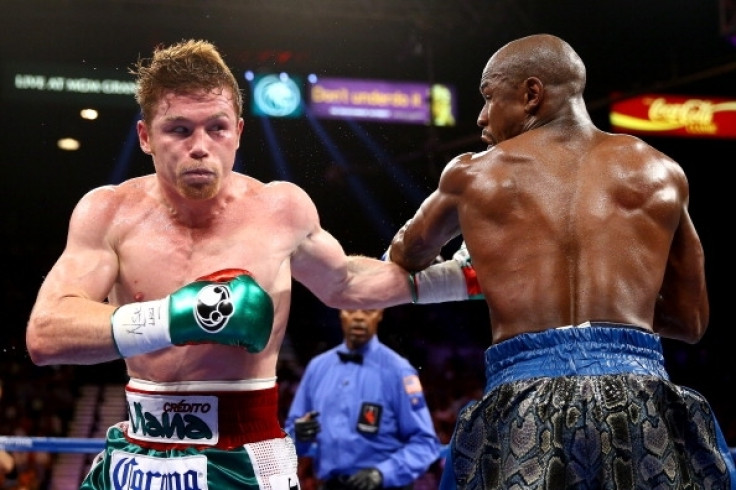 Despite being a better fighter since their first meeting, Saul "Canelo" Alvarez would still lose to Floyd Mayweather even at his current age according to the latter's father.
Canelo took on Mayweather in a junior middleweight world title fight back in 2013 and was severely outclassed by "Money" who came away with the majority decision victory.
Although that still remains the only blemish on the Mexican's 49-1-1 record in boxing, Canelo has since improved as a boxer and has notably gone on to knock out the likes of James Kirkland and Amir Khan.
The 27-year-old will now challenge the unbeaten Gennady Gennadyevich Golovkin for the middleweight title on 16 September, and when asked if he had improved, Mayweather Sr agreed but claimed that he had not improved enough to be able to beat his son in the ring in a possible rematch.
"Of course [he's become a much better fight], some fighters get beat and they get beat brutally where it harms them real bad," Mayweather Sr said, as quoted on BoxingScene.
"Canelo fought Floyd and he can't whoop Floyd anyway, I'm just saying, he can't whoop Floyd, that's a fact. I think Canelo is going to do very good."
As for his prediction on who will win the big fight in mid-September, the father of the former five-weight champion believes Canelo can deliver Golovkin's first professional loss, provided he makes use of the jab.
"I'm gonna tell you this right here, I think Canelo can beat him if he uses his jab a lot and he just moves around and makes sure he stays at a distance from him," he added. "Don't get in close, just keep using the jab.
"Jabbing to the body, jabbing back to the head, hooking off the jab. I think Canelo can do that too, he can. I think Canelo wins real good and real easy.
"I think he just needs to box, and like I said, whenever that dude 'Triple G' is coming in, you have to keep your hook ready because all you gotta do is jab and hook off and he will never find you, believe me."
Mayweather Sr is not the only one who believes Alvarez can win as boxing heavyweight champion Anthony Joshua has also revealed that he would put his money on the Guadalajara native.