Devon Man Chops off Own Hand with DIY Guillotine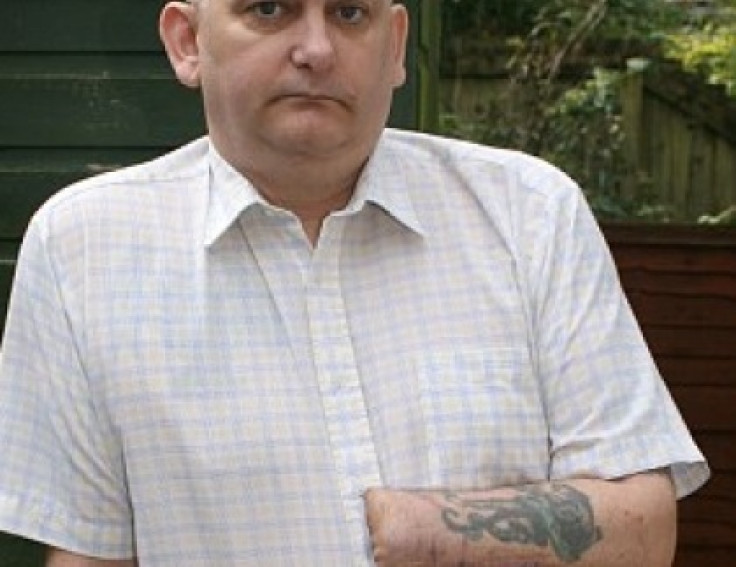 A former garage owner from Newton Abbot, Devon, has revealed he spent two weeks secretly building a guillotine in his back garden to chop off his own hand when doctors refused to do it for him. Having severed his hand, he texted his wife with his remaining digits to ask her to call an ambulance.
Mark Goddard, 44, a former garage owner, had been in constant pain since a motorbike accident in 1998, which damaged nerves in his left arm. Although he begged doctors to remove the arm, they refused because his left hand was healthy.
In desperation, Goddard built the guillotine using an axe, weights, springs and a gate post. When his wife was washing the car and his son out of the house he performed the self-amputation, feeling no pain when the axe chopped through the bone but having to sever some of the tendons with a scalpel.
On severing the hand Goddard threw it into burning charcoal to ensure surgeons wouldn't be able to reattach it. He lost an estimated two pints of blood performing the procedure. By the time paramedics arrived it was too late to save the hand.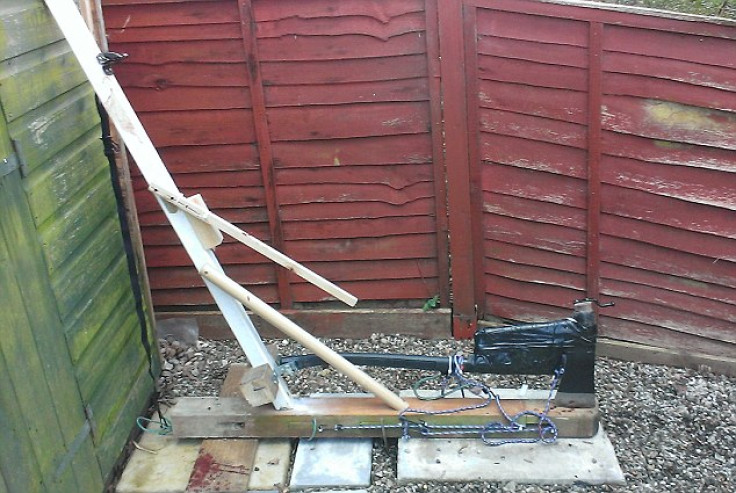 The home-made guillotine Mr Goddard used to chop off his hand
Malaysia Chronicle
Goddard says: "I used three bandages and cable ties to contain the blood before scalding the artery. I then texted my wife to call an ambulance and then went inside to admit what I'd done. She was horrified."
A spokesman for Devon and Cornwall police said: "Police received a call from the ambulance service to say a man had cut his hand off. We were concerned he might have a knife and be a risk to himself or others. Units attended and upon arrival a 44-year-old man had indeed cut his hand off. He was otherwise rational. The hand was badly burnt and was in a bin. Officers attempted to save the hand but it was badly damaged."
Now Goddard, who still needs some 40 painkillers per day, says he will chop off his arm at the elbow unless the NHS agrees to do the job for him before the end of 2014. He also stresses that he has had psychiatric tests and received a clean bill of health.
"I should not have to go to such extremes to get my pain stopped," said Goddard. "There was an alternative and that was having it done properly in hospital. But no one would do anything to help me - so I did it myself. There should never have been any need for me to do this. It would have spared so much distress all round - but it was the only way."
© Copyright IBTimes 2023. All rights reserved.