Dhaka restaurant shooting: Witnesses say men hurled bombs while screaming 'Allahu Akbar' in terrifying attack
Two police officers have been killed by suspected Islamist gunman at the Holey Artisan Bakery.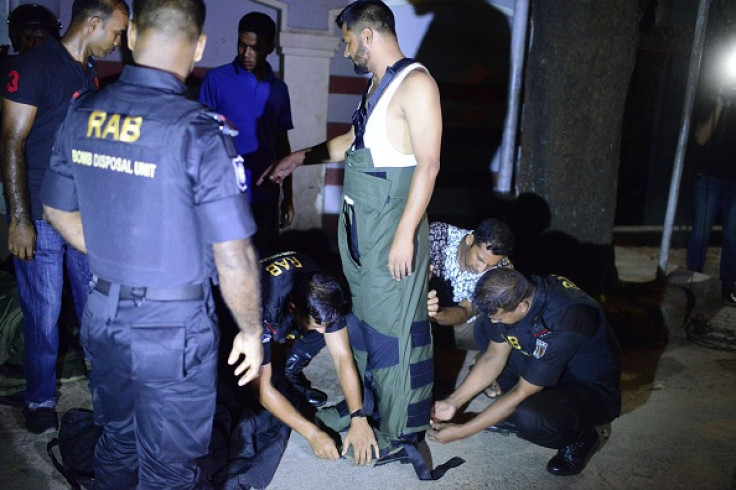 Eye witnesses have said that gunman screamed 'Allahu Akbar' whilst attacking police with pistols, swords and bombs at a restaurant popular with foreigners in Dhaka, Bangladesh. Police in the Bangladeshi capital say that between twenty and sixty people have been taken hostage by suspected Islamist assailants at the Holey Artisan Bakery.
Two police officers have been killed in a gun battle at the Spanish-owned restaurant located in a diplomatic enclave within Dhaka. An estimated nine attackers entered the building taking customers and staff hostage, and even, reportedly, the head chef.
The siege began at around 9:20pm local time (4.20pm GMT) with the Islamic State (Isis) claiming responsibility saying that more than 20 people have been killed in the Gulshan attack.
Staff worker, Sumon Reza, at the restaurant told Bangladeshi newspaper The Daily Star: "They blasted several crude bombs, causing wide-scale panic among everyone. I managed to flee during this confusion.
"They came armed with pistols, swords and bombs. They shouted Allahu Akbar [God is great] before blasting the bombs."
The newspaper added that after taking control of the restaurant, the terrorists began indiscriminate firing and hurling bombs at police who tried to intervene. A businessman, Mohammad Suhrawardy, who lives nearby said: "My family told me people shouted Allahu Akbar before blasting several bombs. The lights of the restaurant were turned off during this time".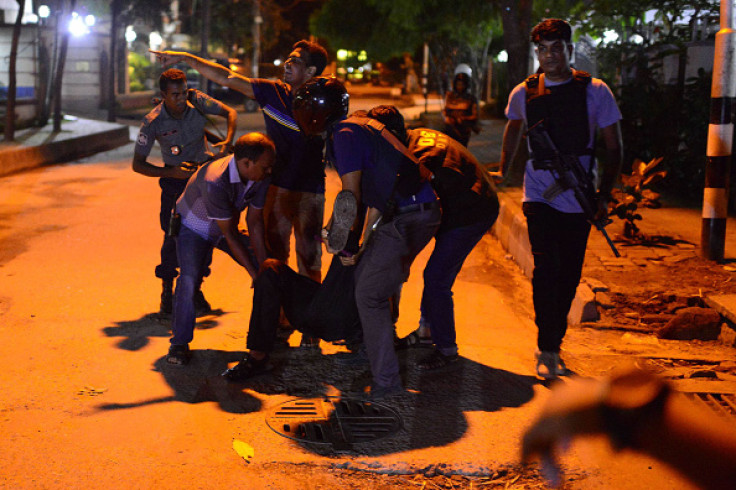 Lori Ann Walsh Imdad, the principal of the American Standard School in Dhaka, told The Independent she heard shooting: "I've been hearing gunshots all night long," she said. "And I've seen people running."
Another resident Farzana Azim said she heard explosions outside her home in the neighbourhood of Gulshan. "We heard the first bomb blast at 8:30 in the evening," Azim, 49, said to CNN. "I never thought something like this could happen. It is next to a small hospital. This is family-friendly restaurant. Everyone loves to go there".
Benazir Ahmed, director general of the elite anti-crime force Rapid Action Battalion or RAB, told the BBC: "Some derailed youths have entered the restaurant and launched the attack. We have talked to some of the people who fled the restaurant after the attack. We want to resolve this peacefully. We are trying to talk to the attackers, we want to listen to them about what they want."
The horrific incident comes on the same day a Hindu priest was hacked to death at his temple in Jhenaidah, southwest Bangladesh. In the past year there has been a surge in attacks on atheists, activists and Hindus in the country.
© Copyright IBTimes 2023. All rights reserved.