Philippines: Drug dealers found dead as President Duterte vows to wipe out crime [Graphic images]
Sworn-in head of state nicknamed 'Duterte Harry' vows 'relentless and sustained' attack on drugs and alcohol.
As Rodrigo Duterte was sworn in as the Philippines' 16th president on Thursday (30 June 2016), he delivered a speech – one hand on the Bible – in which he promised a "relentless" and "sustained" fight against corruption, criminality and illegal drugs. He conceded that many believe his methods "are unorthodox and verge on the illegal" – however, he said he knew right from wrong and would abide by the rule of law.
Duterte was previously mayor of the city of Davao, where, according to human-rights groups, death squads have killed at least 1,400 people since 1998, most of them drug dealers, addicts, petty criminals and street children. Duterte denies any involvement in vigilante killings.
The dead bodies of dozens of suspected drug dealers have turned up across the Philippines in recent weeks. Some were killed in gunfights with police, while others were mysteriously dumped on the streets. Handwritten warning signs have been left on some of the corpses.
The numbers of bodies have spiked since Duterte swept to power on promises to wipe out crime and corruption within six months. That pledge won him huge support but also sparked concerns about vigilante justice.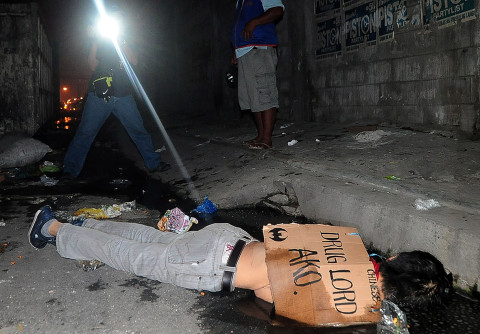 On average, at least one person has been shot dead by police or anonymous vigilantes every day since the 9 May election that swept Duterte to power, an escalation from the first four months of the year when the rate was about two a week.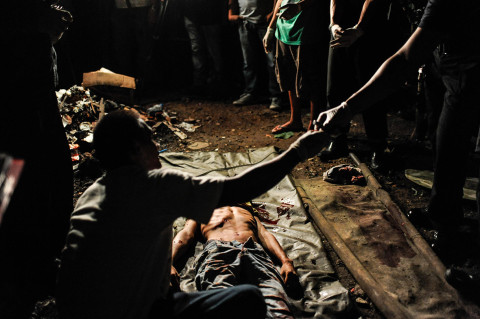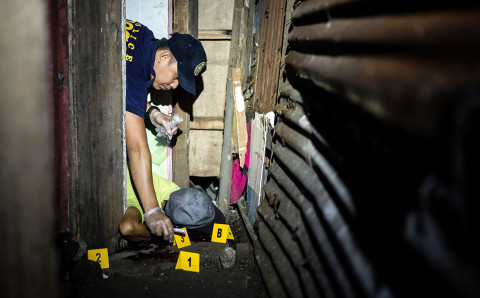 Nicknamed 'Duterte Harry', the hardline president has been quoted as warning drug users: "If you're into drugs, I'm sorry. I'll have to apologise to your family because you'll surely get killed." After police executed a drug lord in a northern province, Duterte travelled there to congratulate them and gave them a reward of $6,000 (about £4,500).
The man Duterte has chosen to be the country's police chief, Ronald dela Rosa, concedes that some recent killings may have been carried out by officers involved in the drugs business who were covering their tracks so that the new president does not go after them. "That could be true," he told Reuters. "Some police officers are shifting from drug protectors to drug punishers."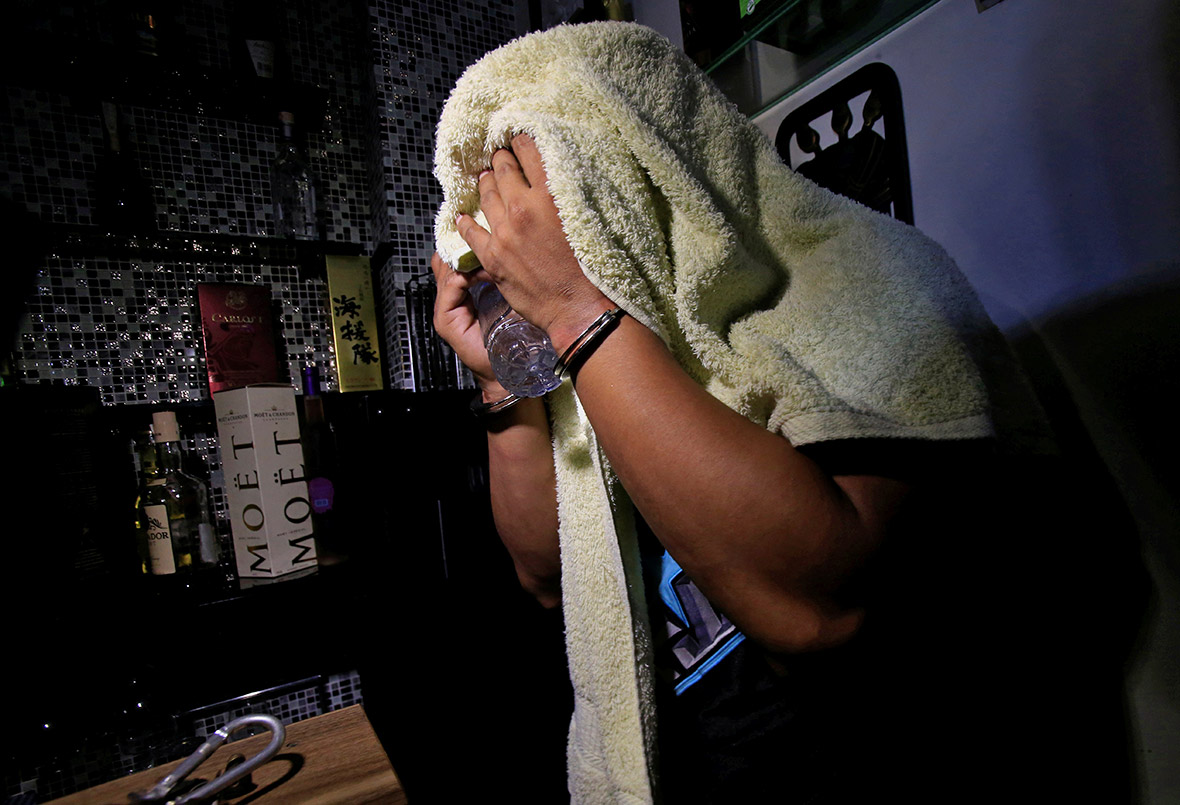 However, dela Rosa said most of the victims in the recent wave of killings were shot by police in self-defence. "I have no problem how many people die in legitimate police operations, the police have a right to defend themselves," he said. "We are police officers, we are not hard killers."
Duterte's threats may be having the desired effect. Hundreds of drug dealers and users have surrendered to police, pledging to reform.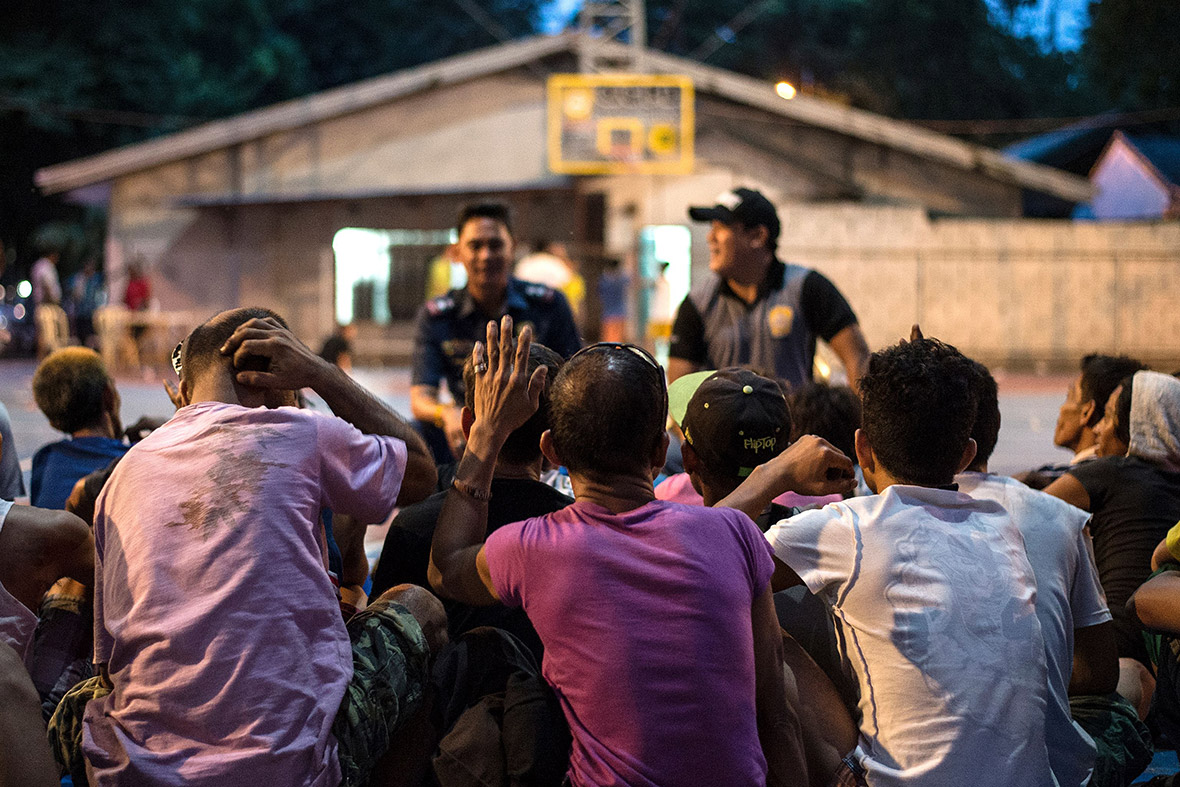 Armed police have also been rounding up children, drunks and shirtless men in an effort to clean up the streets of Manila. Duterte has said he will impose late-night bans on children walking the streets, alcohol sales and the national passion of karaoke. Adults caught drinking alcohol outdoors are warned – and sometimes forced to do push-ups – and can be fined or detained if they are caught again.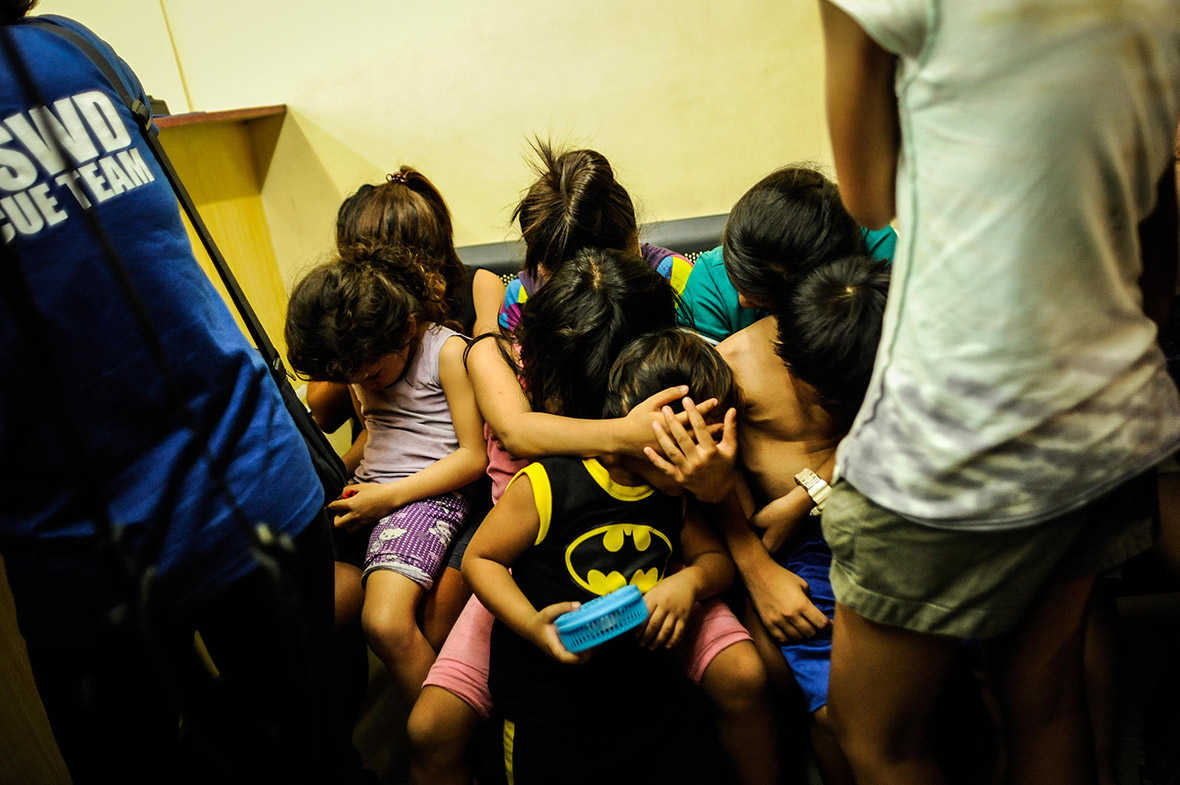 Nearly 5,000 suspects have been arrested in anti-drug operations after Duterte was elected, bringing the number of arrests nationwide to nearly 19,000 since January, according to police records.