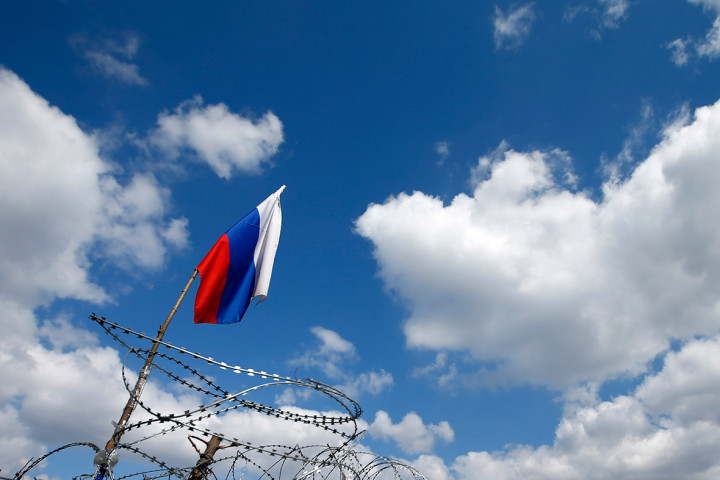 DHL Express, the international courier arm of the German-owned logistics giant, has said that it is feeling no material impact as a result of bilateral sanctions between the west and Russia.
Speaking to reporters at a tour of the company's East Midlands logistics hub, European CEO John Pearson said the company has had to show flexibility, ramping up and down their fleets in Russia to respond to the ever-changing situation, but said that it has thus far escaped unscathed.
Russia has banned all fresh food imports from the European Union and the United States, in retaliation to earlier western sanctions, which stopped the import of vital machinery and equipment, which would ordinarily be used in Russia's energy, extractive and military sectors.
Pearson and senior colleagues said that a significant proportion of DHL Express' business in Russia was domestic. To fly from one end of Russia takes 10 hours, meaning the market for express deliveries was vast.
However, in a conversation with IBTimes UK, executives admitted that should Russia deliver on its longstanding – and oft-repeated – threats to ban western flights from Russian airspace, the company would stand to suffer. The silver lining, however, would be the fact that its competitors would find themselves confronted with the same headache.
At the same event, a representative of the UK government admitted that some UK companies are beginning to feel the pinch of trade sanctions.
Ian Harrison, the East Midlands director for UK Trade and Investment – the government's export support function – said "one or two companies in the extractive industries have come to me and said they're having difficulties".
Harrison added that "while I wouldn't suggest not doing business in Russia", he would "advise SMEs to be fully aware of the risks involved".
The true effect of bilateral sanctions has yet to be seen according to analysts, but this week served a reminder of the grave impact they could have on European economies.
Germany's famed exports sector dropped by 5.8% in August – the deepest contraction for five years – largely on the back of the ongoing political strife in East Ukraine. Germany, as the biggest Russian trading partner in Europe, is likely to be hit hard by the export ban on high-tech goods, while the likes of Poland, France, Greece and Spain have been predicted to suffer as a result of Russia's ban on fresh fruit and vegetables.
Even as a fragile ceasefire in East Ukraine continues to hold, the rhetoric over sanctions has continued to escalate. One of Vladimir Putin's closest aides warned that the Kremlin was readying a ban on the import of textiles and clothing from the EU and US.
Andrei Beleusov told Russian publication Just Style: "We have a number of agricultural products, where our European partners are more dependent on Russia than Russia on them."
He added: "The Ministry of Economic Development has already prepared the next package of retaliatory sanctions to western sanctions. Among them are expected to be the imposition of a ban on the imports of clothing from western countries."
Note: this article was updated on 14 October 2014 to correct Ian Harrison of UKTI's name.