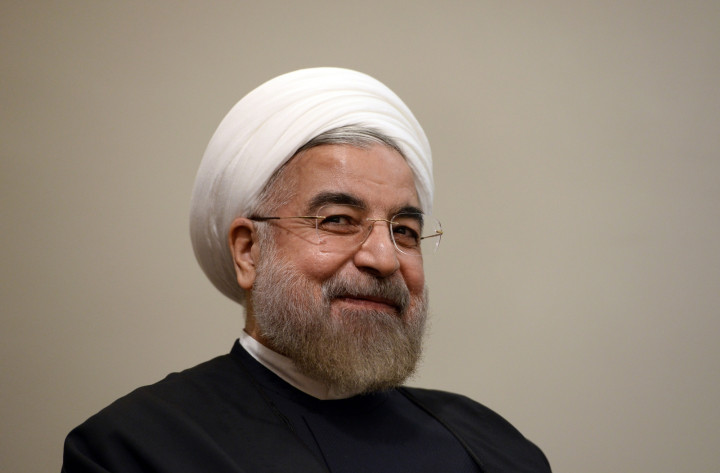 The European Union is working on a plan to import natural gas from Iran in the event that sanctions on Tehran are lifted, according to Reuters news agency.
The EU is involved in a standoff with Russia, a significant natural gas supplier, over its role in the Ukraine crisis.
Europe relies on Russia for around a third of its gas needs. Half of the supply is imported via Ukrainian pipelines.
Along with the United States, the EU imposed economic sanctions on Russia after it annexed Crimea in March 2014. The allies have accused Moscow of fuelling the ongoing conflict in eastern Ukraine by supplying weapons and fighters, a charge that Russia has denied.
Moscow has responded to sanctions by banning imports of Western food, raising fears in Europe that Russian retaliation could extend to its natural gas.
While the bloc has sought to decrease its reliance on Russian natural gas, it could be vulnerable to supply shortages if Russia shuts off gas deliveries in the coming months.
"Iran is far towards the top of our priorities for mid-term measures that will help reduce our reliance on Russian gas supplies," an EU Commission source said, as quoted by Reuters.
"Iran's gas could come to Europe quite easily and politically there is a clear rapprochement between Tehran and the West," the source added.
The EU tightened sanctions on Iran in 2012 over Tehran's nuclear programme, imposing an oil embargo and restricting access to financial services and energy technologies.
However, under the leadership of President Hassan Rouhani, Iran has sought to improve relations with the West and has launched talks with key Western powers over its disputed nuclear programme.
Iran is thought to have the world's second largest gas reserves behind Russia, while the thaw in diplomatic relations between Tehran the West could open the way for increased economic ties.
"High potential for gas production, domestic energy sector reforms that are underway, and ongoing normalisation of its relationship with the West make Iran a credible alternative to Russia," said a paper prepared for the EU parliament, as cited By Reuters.
Yet, the same paper relayed the short-term difficulties involved with importing Iranian natural gas, including the sanctions and a lack of infrastructure in place.