Poland Warns EU Will Ramp Up Russia Sanctions Over Ukraine Crisis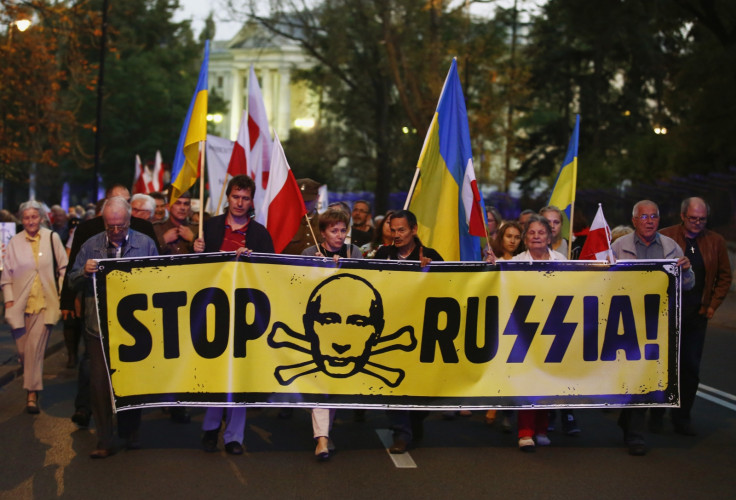 The European Union will tighten the economic sanctions on Russia unless it changes its behaviour in Ukraine, Poland's foreign minister warned.
Grzegorz Schetyna told a Polish television channel that the West was united in its rejection of Russia's role in the Ukraine crisis and that sanctions would be extended on Moscow.
"If Russia does not change its policy, sanctions will be toughened and they will make themselves felt even more in Russia," he told Polsat News.
"All the European countries are speaking with one voice, together with Australia, the United States and Canada. The free world says 'no' to this kind of policy," he said, adding that "the Polish viewpoint is shared by other countries."
Poland has been one of Russia's toughest critics since the Kremlin annexed the Black Sea peninsula of Crimea from Ukraine in March. Western leaders have accused Moscow of fuelling the conflict in eastern Ukraine, supplying men and weapons to the pro-Russian separatists battling Ukrainian security forces.
A lukewarm ceasefire was agreed in September but multiple breaches have been reported since. Most European leaders have suggested that sanctions on Russia could be eased as the situation in Ukraine normalised but outbreaks of violence have halted the movement to lift sanctions.
Russia denies supporting the separatists in eastern Ukraine.
© Copyright IBTimes 2023. All rights reserved.