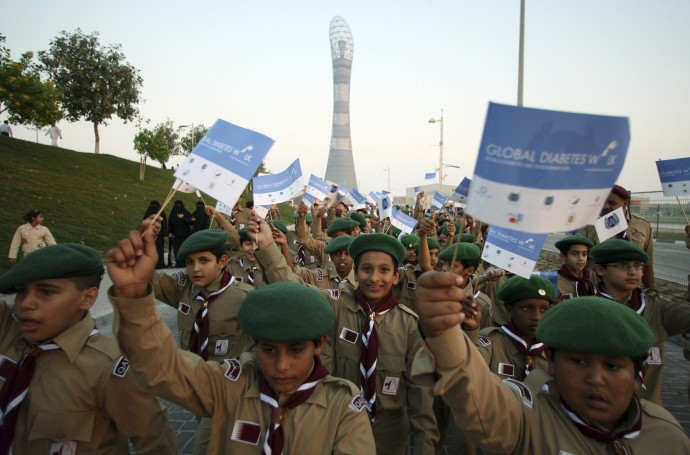 Controlling diabetes has been one of the biggest concerns for medical practitioners and policy makers over the past few decades, as its toll on health and economy continues to rise alarmingly.
A new study published in the January issue of Health Affairs suggests that those with diabetes are likely to earn less as the condition highly influences a young person's ability to complete high school and find a job.
Researchers found that high school dropout rate among diabetics were 6 percent higher than those without the condition
"Diabetes has a marked effect on schooling and earnings early in life, yet these are relatively unexamined implications of this disease," says the study's lead author Jason M. Fletcher, an associate professor of public health at Yale University.
The study used data from a national survey that followed 15,000 teenagers well into their adulthood.
The study suggests that by age thirty, a person with diabetes is 10 percent less likely to find a job and earn $160,000 less in wages over a lifetime, compared to his peers without diabetes.
Diabetes could adversely affect a person's desire for success and dilute an employer's willingness to invest in an employee because of concerns about work absences or low productivity.
People with diabetes may also be affected by job lock, which leads them to stay in lower-paying jobs for fear of losing health insurance or becoming subject to preexisting condition restrictions if they transition to other jobs, the journal read.
Diabetes, which is partly inherited, results from the body's failure to produce enough insulin, causing high blood sugar levels. It afflicts nearly twenty-five million people in the United States and costs as much as $200 billion a year or over 10 percent of the total U.S. healthcare spending.
The authors warn that early effects of diabetes on high school dropout rates among young people, including on their employment and wage prospects, could cost society as much as $10 billion over the lifetime.