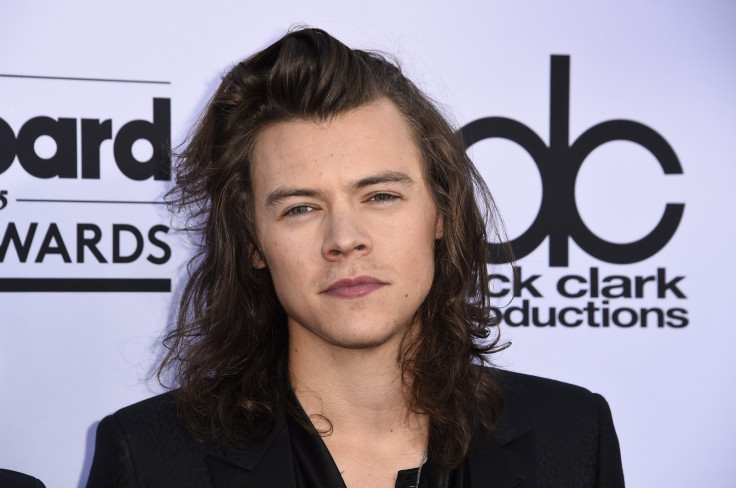 Since announcing his solo debut, Harry Styles has continued to tease fans about the details of the forthcoming project. Ahead of the big reveal, the singer sent fans into a frenzy by simply tweeting: "SIGN.OF.THE.TIMES // 7.APRIL.17 //" to his 29.8million followers.
The elusive Drag Me Down hitmaker posted the cryptic message alongside a snap of himself immersed in water and looking into the distance.
Although the 23-year-old star did not make it clear whether Sign of the Times was the name of his forthcoming single, the title of the entire album or simply a nod to Prince's album Sign O' The Times − which came out 30 years ago – it didn't take long for excited fans to take to social media demanding answers.
One commentator said: "Can't wait to hear your music! I'm sure it'll be sick!! Love you "
Another added: "OMG OMG OMG!!!! CANT WAIT !!! APRIL 7 COOOOMMMMEEEE NOOOOOWWWWWWWW CANT SURVIVE TILL THEN!!!
A third said: "The King is coming"
Fortunately for devoted Directioners they don't have to wait long to see the singer – who is preparing to make his acting debut in Christopher Nolan's war epic Dunkirk – back on the stage. He is scheduled to make an on Saturday Night Live on 15 April.
Confirming his musical guest Jimmy Fallon tweeted: "So excited!!! A young heartthrob and Harry Styles will be on SNL together #WhenHarryMetJimmy #FallonStylesSNL."
Earlier in March, Styles confirmed his return to music following a brief hiatus with a clip of him drenched and slowly emerging from the darkness walking through a door bathed in light.
Dunkirk, which also stars Kenneth Branagh, Mark Rylance Tom Hardy and Cillian Murphy, is scheduled to hit cinemas on 19 July 2017.