On first listen...
For the past seven years Jamiroquai have taken a break from the game, while keep a close eye on the changing shape of music. Timing is everything, and Jay Kay et al make their comeback at a time when the music-buying public want more than simplistic drum loops and basic lyrics sung in a monotyne fashion. The acid-jazz funk lords have never been more on-time than they are in 2017. Designed to make your eardrums rattle, your feet shuffle and your inner soul soar, Automaton is musicality at its finest with a futuristic twist, a dash of disco, and – of course – a healthy helping of funk.
Our verdict
When the album's title track was teased to the public a month or so ago, there was a feeling that perhaps the band were trying too hard to conform to today's electronic-driven sound, when in reality they didn't need to. As one of the UK's most cherished acts, an act celebrated the world over, and an act we're supremely proud to call our own, conformity is not a colour they need to wear.
So imagine the relief when, played as part of the album, Automaton feels at home. It felt like it was put out there to throw people off and have them second guess the band's greatness, so that when the album was played from front to back it all made sense – almost like the time Kendrick Lamar dropped Backseat Freestyle and it felt rigid and unworthy– until it was played as part of g.o.o.d. kid m.A.A.d. city.
Made up of zippy strings, gliding synths and Nile Rodgers-esque disco guitar licks, the production on Automaton is exciting. It's new. It's fresh. It's everything. From the moment you push play you can hear the dancefloor calling. It's an album that signifies the arrival of the weekend. Whether it's doing the robot in a club or a hop, skip and a jump at home finished with a slide down the banister, it's Travelling Without Moving all over again. Remember the time you tried to perfect Jay Kay's moves from the Virtual Insanity video? You'll be working on those same moves again, just this time it will be to tracks like Superfresh and Vitamin.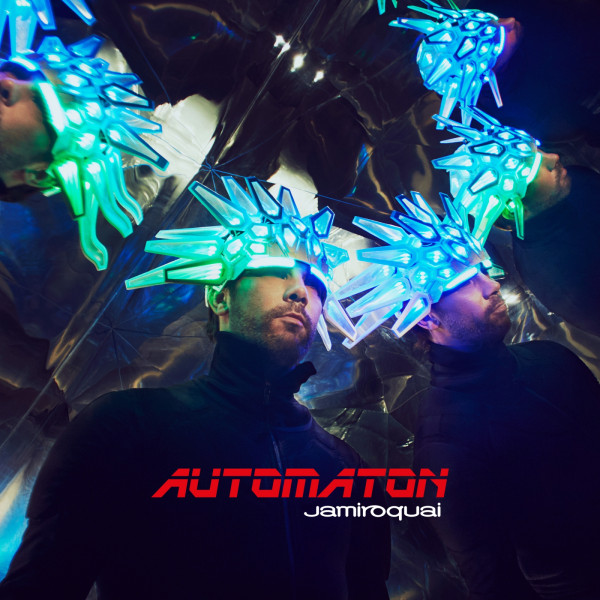 As acid-jazz pioneers it's usually other people drawing inspiration from them, but there are moments peppered throughout Automaton that hear Jamiroquai become the inspired. Whether it's Daft Punk, the Bee Gees, P. Diddy – listen to the opening riff on Nights Out in the Jungle and then listen to the opening of Faith Evans and the Bad Boy head honcho's All Night Long and imagine the tempos were the same – or the already mentioned Nile Rodgers, their presence is felt, even if it was unintentional.
Travelling to opposite ends of a musical timeline, Automaton feels like a throwback... to the future. While tracks like Carla and Hot Property sound like something your children's children will be listening to in their hover cars 100 years from now, the drum-happy and uplifting Summer Girl transports you back to the seventies on a backdrop that could have so easily been tailor-made for Barry White, complete with bongos, cowbells and a blazing brass section.
Vocally Jay Kay hasn't lost a step. From the moment he sings his first note on opening track Shake it On, your senses stand up. You think back to the time you first heard his voice, and whether that was Virtual Insanity, Too Young to Die or earlier your heart can't do anything else but beat a little faster as you fall back into your chair and remember that feeling you felt that first time. It's like riding a bike, you never forget.
Letting it be known that he's still a music warrior, a champion for the arts, on the same track he sings: "Music's still infecting me/ Music's still protecting me." So while he and the band may have stepped away for a while, his love of music didn't change. In fact it proved the catalyst to move forward with the new project and that opening track was the perfect moment to make his intentions known.
An average Jamiroquai album is better than most other artists' best efforts, so just having them back would have been enough. But delivering their best album since Travelling Without Moving is going above and beyond. Futuristic and funky, Automaton without question stands up alongside the rest of the band's back catalogue. If Disney were to make a third Tron movie there's no question this album could score the entire thing.
---
Will Lavin is a hip-hop music and lifestyle Specialist of 10 years. A 2015 IMC Award winner, he's written for publications such as VIBE, XXL, Complex and Blues & Soul. He's worked with artists such as Chaka Khan, Timbaland, will.i.am. and Chris Brown. He also runs illwill.co.uk.
---