Donald Trump's adviser Kellyanne Conway was "counselled" after of appearing on TV encouraging people to buy Ivanka Trump's clothing line, the White House has said.
Conway featured on Fox News, speaking from the briefing room of the White House where she discussed Ivanka Trump. Nordstom decided to drop the line following poor sales – possibly linked to a boycott of brands associated with the president.
"Go buy Ivanka's stuff, is what I would tell you," Conway said. "It's a wonderful line. I own some of it. I fully – I'm going to just, I'm going to give a free commercial here: Go buy it today, everybody. You can find it online."
Trump's adviser also said Ivanka was a champion for women empowerment and was armed with statistics about the number of stores that were carrying Ivanka's brand.
Following the comments, White House press secretary Sean Spicer said Conway had been contacted over the appearance, telling CNN she had been "counselled on that subject, and that's it."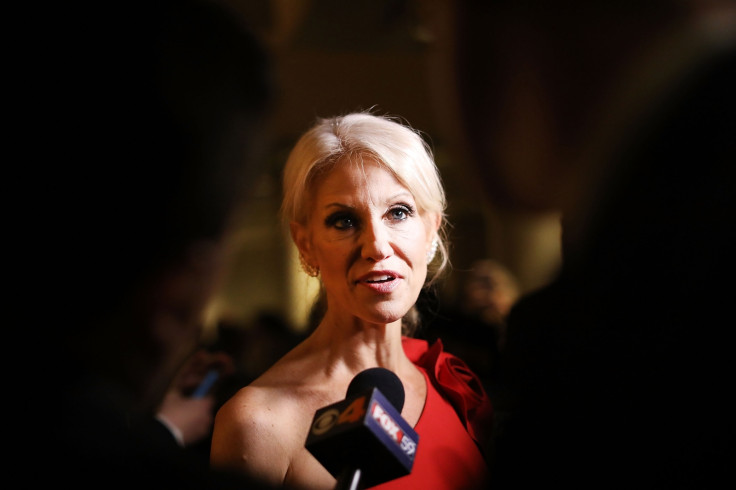 Conway has been accused of breaching federal law with her comments, with the rules stating that public employees should not use their position for the private gains of their friends or associates.
Trump himself tweeted about Nordstrom's decision, stating: "My daughter Ivanka has been treated so unfairly by ‪@Nordstrom. She is a great person -- always pushing me to do the right thing! Terrible!"