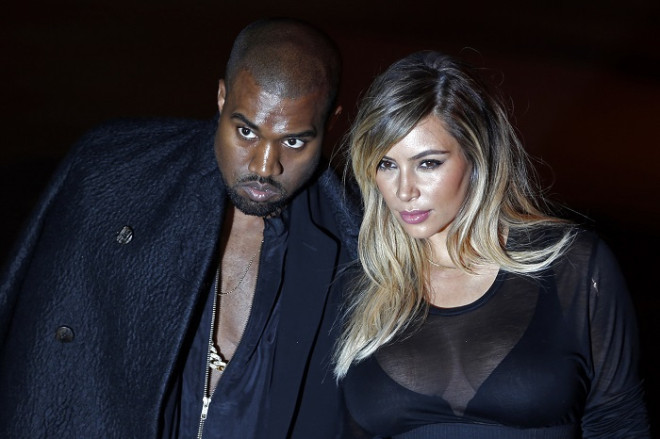 Power couple Kim Kardashian and Kanye West, who love living a 'very' public life, reportedly got married secretly in Los Angeles before their much-publicised Paris wedding due on May 24.
The reality star and her rapper boyfriend got their wedding license last week and are now man and wife officially, entertainment website Life and style reported.
"Kim and Kanye are now married on paper. They got their license in California over the past few days, Kim and North are on their way to NYC now," a source told the website.
Earlier last week, TMZ reported a ceremony took place for Kardashian and West to acquire their confidential marriage license.
Meanwhile, during her cover page shoot with Vogue, the 33-year-old Keeping Up With The Kardashians star revealed that they want an intimate wedding.
"People are probably assuming we're going to have this massive wedding, and I think it will be – but intimate. Two hundred people – just all of our closest friends – a special night for us and all the people that really love us and that have supported us."
Earlier it was reported that the couple would exchange their vows in the most romantic city of the world, Paris, on 24 May.
But in order to walk down the aisle for an official French union Kimye needs to live in Paris for 40 consecutive days and provide a French social security card, Hollywoodlife reported.
Though the couple managed to keep their LA wedding under the wrap, the Keeping Up With The Kardashians star's Paris wedding spectacle will surely scorch TV screens.
Kardashian and West got engaged on 21 October, the reality star's birthday.