Top Kremlin officials have denied accusations of Russian state-sponsored involvement in a cyberattack against the Democratic National Committee (DNC) following the release of nearly 20,000 internal Democratic Party emails by WikiLeaks.
One official, Foreign Minister Sergey Lavrov, brushed off such speculation when questioned by media during talks in Laos with US Secretary of State John Kerry. "I don't want to use four-letter words," he said in English, as reported by the Moscow Times.
His statement came only 24 hours after DNC chairwoman Debbie Wasserman Schultz confirmed she would be stepping down amid mounting controversy regarding the email release.
Kerry confirmed to media after the talks he had raised the DNC infiltration with Lavrov, however did not repeat allegations of nation-state collusion. "I raised the question and we will continue to work to see precisely what those facts are," Kerry said.
Kremlin spokesman Dmitry Peskov previously told Reuters: "I completely rule out a possibility that the Russian government or government bodies have been involved in this."
The link between the DNC hack and the latest email release by WikiLeaks remains unclear and it is unknown if the same person or group that hacked the political party networks submitted the trove of information to the whistleblowing platform.
In any case, three separate cybersecurity firms have concluded that malware linked to Russian intelligence agencies was used to hack into the DNC. As previously reported, one of these groups – dubbed Cozy Bear – is believed to have had access to its internal computer networks for up to a year.
Each firm, including FireEye's Mandiant, CrowdStrike and Fedelis Security, claim to have linked the hack to the Russian government, or alternatively, sophisticated cybercriminals working on its behalf.
"The malware samples contained complex coding structures and utilised obfuscation techniques that we have seen advanced adversaries utilise in other investigations we have conducted. This wasn't script kiddie stuff," said Michael Buratowski, senior vice president of security at Fedelis.
One supposedly 'lone wolf' hacker, called Guccifer 2.0, has publicly claimed credit for the breach – choosing to selectively leak data including a playbook compiled on Republican presidential candidate Donald Trump and hundreds of emails relating to DNC favourite Hillary Clinton. It is believed that, despite denials, the hacker is aligned with Russian intelligence.
After the initial hack was made public, the adviser to Russian president Vladimir Putin, German Klimenko, said it was likely that "someone simply forgot the password" at the DNC.
"It's always simpler to explain this away as the intrigues of enemies, rather than one's own incompetence," he said. "Usually these kinds of leaks take place not because hackers broke in, but, as any professional will tell you, because someone simply forgot the password or set a simple password."
On 24 July, Robby Mook, Hillary Clinton's campaign manager, told ABC News the email release by WikiLeaks was orchestrated "by the Russians for the purpose of helping Donald Trump". Rook cited "experts", but provided no further evidence to back up his claims.
In response to this, WikiLeaks founder Julian Assange told Democracy Now in an interview: "In relation to sourcing, I can say some things. We never reveal our sources, obviously. That's what we pride ourselves on. And we won't in this case, either. But no-one knows who our source is. It's simply speculation."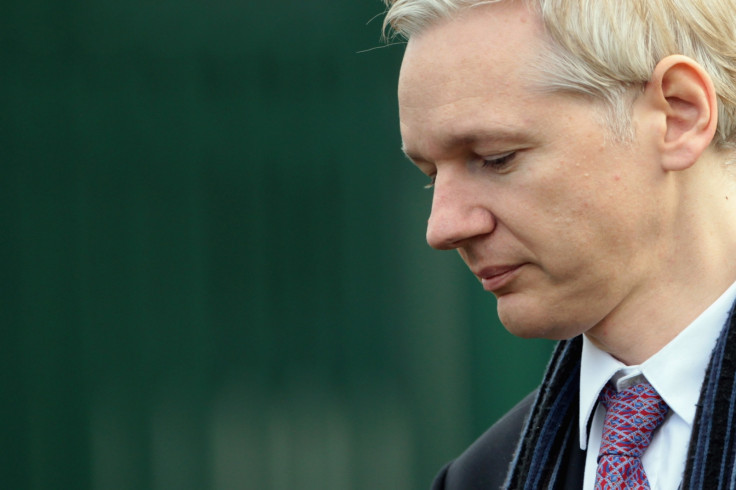 Assange said he believes it is "interesting and acceptable" to ask questions about who leaked the information. He added: "If we're talking about the DNC, there are lots of consultants that have access, lots of programmers. And the DNC has been hacked dozens and dozens of times."
The FBI has now launched a probe into the incident. A spokesperson said: "A compromise of this nature is something we take very seriously, and the FBI will continue to investigate and hold accountable those who pose a threat in cyberspace."