DNC hacker Guccifer 2.0 leaks files on Sarah Palin and convicted Democratic Party donors
The data breach was blamed on Russian state-sponsored hackers.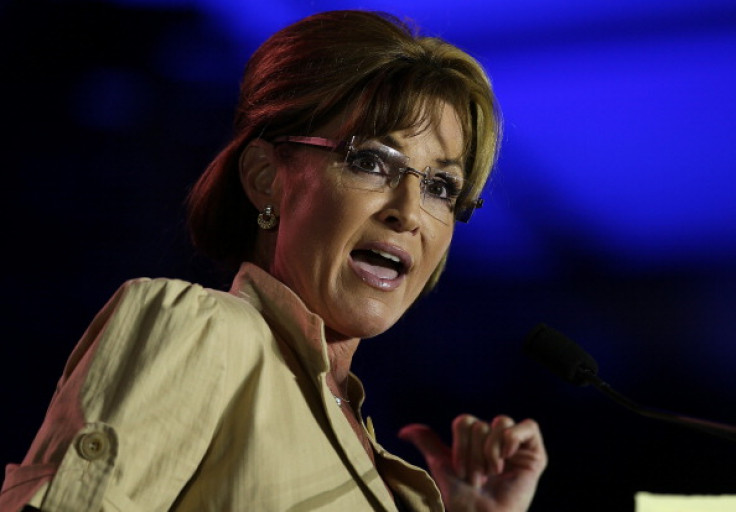 A fresh batch of leaked documents reportedly stolen from the computer networks of the Democratic National Committee (DNC) has been released online and include opposition research, political donor lists and internal memos.
The files were released by a hacker known as Guccifer 2.0, who has previously leaked sensitive information from the internal Democratic Party networks, including over 200 files relating to presumptive presidential nominee Hillary Clinton and a research dossier on her opponent, Donald Trump.
The latest data dump, which appears to have been personally selected by the hacker, includes a number of documents relating to controversial – and convicted – donors Norman Hsu and Paul J. Magliocchetti.
Hsu is a former Democratic Party donor who was convicted in 2009 for running a Ponzi scheme alongside 10 counts of mail and wire fraud. Magliocchetti is a former lobbyist who pleaded guilty back in 2010 for involvement in illegal campaign contribution dealings.
In the latest Guccifer 2.0 release, published in full on a WordPress website, donation lists centred on these two men are published for the world to see.
Other leaked documents include opposition research compiled on Sarah Palin, the former governor of Alaska, including controversial comments she had made during interviews with the press. Additionally, a full copy of Palin's Twitter account appears to have been downloaded and stored by the Democratic Party in 2011.
Another file, called 'Right-wing Loaded Language', contains the main talking points of opposition political figures including Newt Gingrich, Glenn Beck and Ann Coulter.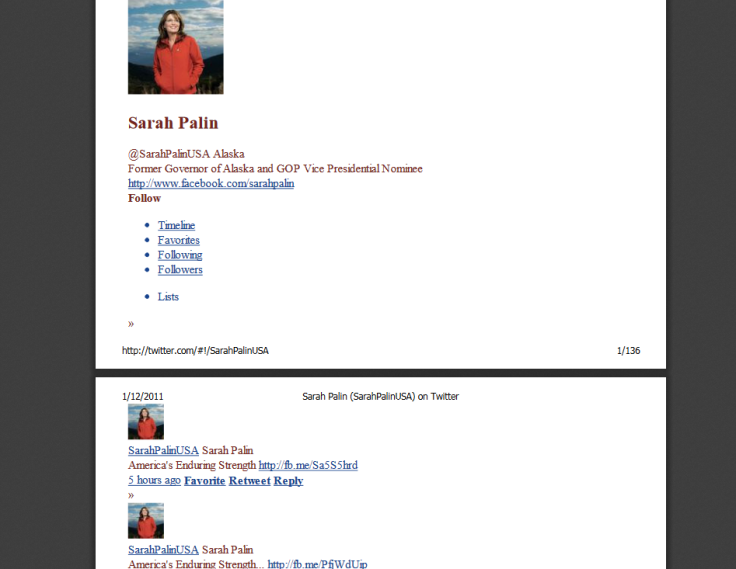 The DNC compiled dossiers on Sarah Palin
Guccifer 2.0/Screenshot
When asked how he decides what to release, Guccifer 2.0 told IBTimes UK: "I just go from one folder to another, look through the docs and choose those which may be of any use." He claimed there are many more releases still to come.
Like prior leaks, donation files are included in the data dump. These include what purport to be internal fundraising documents and an Excel spreadsheet from 2005/06 that features the personal information of roughly 1,500 people. Data includes names, addresses, emails and personal phone numbers.
In another document, marked 'Email_Export' details of over 10,000 people are included – however there is little other information to determine exactly why the list was originally compiled.
Speaking to The Hill, the hacker reportedly complained that attention of his leaks had declined since the original disclosures in May. "The press [is] gradually forget[ting] about me, Wikileaks is playing for time and [I] have some more docs," he said.
The Democratic National Committee has not yet confirmed the authenticity of any of the leaked documents. Meanwhile, a number of professional cybersecurity firms, including FireEye's Mandiant and CrowdStrike, believe the intrusion is linked to Russian state-sponsored hackers – a claim that has been strongly denied by both Guccifer 2.0 and Kremlin officials.
© Copyright IBTimes 2023. All rights reserved.