There's little doubt that Didier Drogba drew the curtain on his Chelsea career in the grandest manner. At his very best, on his own terms, and with the dignity that sections of football's current make-up can only dream of.
It's an accusation that has been thrown at the Ivory Coast international on many occasions, due to his regular play acting and numerous acts of simulation, however such has been his impact on the English game that those antics pale into insignificance.
Rarely in European football is value represented in the fee shelled out for a player, but since 2004, Drogba has repaid every penny of the £24m it took for Marseille to part with him eight years ago.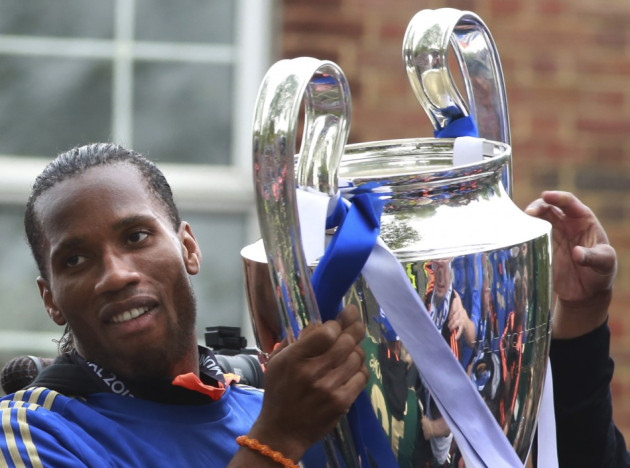 He headed a backbone of a side at Stamford Bridge. which under Jose Mourinho threatened to dominate English football for the foreseeable future, a group of players who have since defied their ageist critics and this season won the Champions League in dramatic style.
The spine has been the cornerstone of every success The Blues have enjoyed since Roman Abramovich opted to purchase the west Londoners, and while the reliability of Petr Cech, the passion of John Terry and the consistency of Frank Lampard have all shone through, Drogba has been the headline act.
With eight goals in eight finals, there's little doubt the grandest of stages don't frighten the 34-year-old, while at Wembley, where in the FA Cup final he became the first player to score in four different finals, he has scored nine goals in eight appearances.
It's not just in finals that Drogba has risen to the big occasion. In two of Chelsea's three home wins in the Champions League against the might of Barcelona, the Ivorian has struck the decisive blow, including during this year's enthralling two-legged semi-final.
His Premier League tenure is littered with goals which proved pivotal in delivering three league titles; with his 29-goal haul in 2009/10; Chelsea's last title triumph, particularly vital.
That year, the biggest stage never eluded Drogba, Doubles home and away against Arsenal was only topped by his rifled effort against Manchester United at Old Trafford, confirming a victory which ensured the club's third Premier League title.
His constant interventions in the biggest of games guarantees his legacy at Chelsea, and has led many to consider, after his mammoth performance in the Champions League final, which saw his titanic heard only bettered by his coolness from the spot, whether he is the greatest ever to tread the boards at Stamford Bridge.
Furthermore, having now confirmed his departure from English football, where does Drogba sit in terms of English football imports, or compare to arguably the Premier League's most dominant forward; Arsenal's Thierry Henry.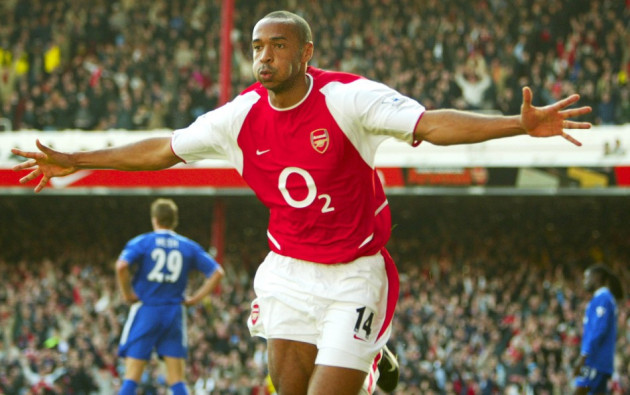 What sets the two apart is the style and panache that both players approached their game. Henry's was built on blistering pace, close control and an unerring shooting ability from any range.
Meanwhile, Drogba is more of a throwback to the traditional English centre forward, but equally as unplayable. With his back to goal there have been few better on these shores, while in the air and around the penalty area he is razor sharp. However, his agricultural approach leaves him in Henry's shadow.
What does favour Drogba, is the influence his goals and performances had. While Henry picked up seven trophies during his eight years at Arsenal, his African counterpart won 12 during his Chelsea stay.
But instead of this stat representing that Drogba's class outstripped Henry's, it more provides evidence that it is the football anoraks, rather than lovers of the game, that will remember his impact.
In full flight, the Premier League has never seen a more destructive force that Henry; a man who could win games on his own; while Drogba, part of that aforementioned spine at Chelsea owes much of his joy to others.
There's little doubt that Drogba's legacy in English football is intact, at least in the history books, but as is the way, the sport's entertainers are always likely to spark the fondest of memories.