Blockchain technology company Digital Asset has raised more than $50m (£35m, €46m) in a fundraising round, which included JPMorgan, BNP Paribas, ABN Amro and Santander.
The fundraising round is more evidence of the love affair between financial institutions and the blockchain, the technology most famous for underpinning the digital currency Bitcoin.
Blythe Masters, the former JPMorgan executive, and CEO of Digital Asset Holdings has made a number of bold plays in the blockchain space, such as purchasing the proprietary blockchain company Hyperledger, and more recently pledging allegiance to the open-source Linux Foundation's blockchain project.
This investment in DAH, which dwarfs the vast majority of funding efforts of other crypto startups, is accompanied by a plan to actually implement a post-trade blockchain at the Australian main exchange operator, ASX Ltd. DAH has also raised funds and support from ICAP and CME Group.
Masters told a Bloomberg interview that the new technology is set to take on complex problems within securities settlement such as netting, which she said could be optimised by the sophistication imparted by a blockchain model.
She said in a statement: "These investments represent a tremendous endorsement of Digital Asset from banks, exchanges, settlement and clearing firms, central securities depositories, and market infrastructure and professional services providers.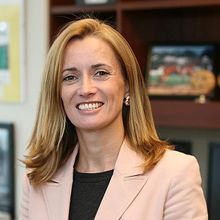 "Our strategic investors have come together from across the financial services industry to help drive global adoption of transformative solutions which enhance the vital services that they provide," Masters added.
Digital Asset is also expanding its board of directors to nine members, with BNP Paribas and JPMorgan executives sitting alongside Masters. Sanoke Viswanathan, the managing director of JPMorgan Chase in the UK, will represent the bank at DAH.
"We are proud to be a lead investor in this round of financing," he said. "Distributed Ledger Technology has the potential to transform the way our industry does business, and we believe Digital Asset has the right talent and technology to make it a reality."