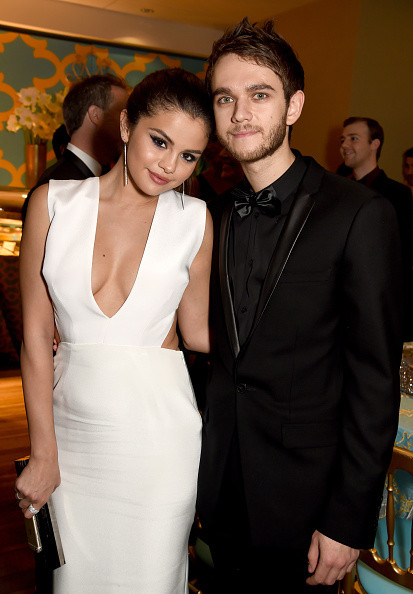 Diplo has slammed Zedd of faking his romance with Selena Gomez in order to increase record sales.
During an interview with Radio.com, the Where Are U Now DJ accused music producer Zedd of "manufacturing personal chemistry" with the former Disney star, in order to grab a bigger fan base for his album I Want You To Know.
''I just think that [Zedd] came from such a cool place, and now he's been pegged as a money-maker for a major label to do EDM, which to me isn't even a genre. But they've pegged him for that, they've marketed him, even the fake relationship with Selena Gomez, all the things to sell records took away from the music,'' the 36-year-old DJ told the website.
The Come And Get Me hit maker and the 25-year-old music producer got close in January while working on the album. However, their romance reportedly did not last beyond four months, even as fans were happy to see them together.
However, their split didn't stop Justin Beiber's on-again off-again girlfriend from supporting Zedd for his music album True Colors.
Diplo, on the other hand slammed the album in his 22 May tweet saying, "True Colorsis such a pile of [crap]." He deleted the tweet later. Previously he was involved in an online fight with Gomez's close friend Taylor Swift.