'Dire, but far from disastrous': The narrowing political tightrope for Theresa May
A chaotic fortnight in Westminster has caused bedlam for all political parties.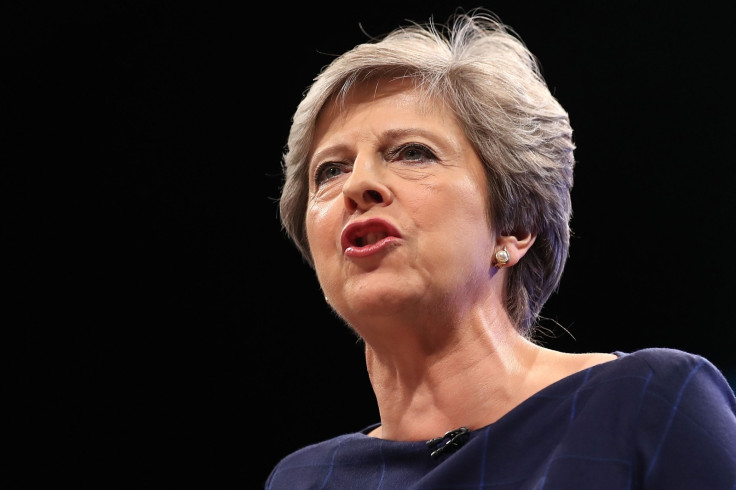 Theresa May has had a very tough year. After triggering Article 50 it soon became clear that Brexit negotiations were going to be far tougher than expected.
A snap general election ended up being a disastrous miscalculation on her part. To cap this off, she has struggled to maintain her authority over squabbling cabinet members and unruly backbenchers, particularly in the wake of that conference speech.
But the past seven days have seen the prime minister's workload increase hugely, with a series of scandals and controversies dominating the headlines.
Last week, in the wake of the ongoing Westminster harassment scandal, then defence secretary Sir Michael Fallon resigned after revealing that his behaviour had "fallen short."
The scandal has affected the Conservatives and Labour with both parties forced to review their policies for reporting sexual abuse.
Today, (7 November), the Leader of the House of Commons Andrea Leadsom was reported to have been aware of a rape allegation made by a former Tory activist.
Linked to the ongoing sex scandal, May's deputy, Damian Green was forced to defend himself after after allegations that he "extreme pornography" on an office computer.
And a new drama engulfed the cabinet on Monday (6 November) when it was revealed that the Theresa May was forced to remind International Development Secretary Priti Patel about the ministerial code.
This came after Patel had secret meetings with the Israeli Prime Minister Benjamin Netanyahu back in August.
There have been calls for Patel to consider her position in the cabinet, and she isn't the only one.
Boris Johnson has been attacked by MPs on both sides of parliament after he incorrectly told the foreign affairs select committee Nazanin Zaghari-Ratcliffe, who was arrested at Tehran Airport in 2016, was "teaching people journalism".
Some have suggested that those comments could give the Briton as many as five years of possible extra jail time.
Speaking in the Commons today, Johnson apologised stating that he "could have been clearer" in his remarks.
But remarkably, despite all these crises landing in May's in-tray, the polls have the Tories behind Labour, a position that has been stable since the June election.
Politically, Theresa May's team in Westminster is in chaos – however the public perception of the government as a whole is markedly better.
This fact has left some pollsters scratching their heads, including research director at YouGov, Anthony Wells, he told IBTimes UK that it wasn't clear what was holding the Tories up in the polls.
"It might be that people aren't really paying attention to the day-to-day political soap opera, or it might be that Tory supporters are still backing the party because they are recoiling from the alternative of Jeremy Corbyn's Labour," Wells explained.
Theresa May's future is unclear. Some think she can't last a week, others until Brexit is complete, a few brave souls reckon she'll make it to the next scheduled general election.
But that uncertainty, the sheer scale of what Brexit holds as well as the deep rifts within the Conservatives, means that they have " they have little choice but to labour on under May".
This means, that the already "impossibly tight" Brexit deadline means a change of leadership is unlikely anytime soon.
Wells summed up the current situation that May faces, "in Westminster terms, they seem in a dire position, however in terms of public opinion the government's position is far from disastrous".