Defence Secretary Michael Fallon resigns amid Westminster harassment scandal
Fallon admitted inappropriate behaviour towards journalist Julia Hartley-Brewer more than a decade ago.
Defence Secretary Sir Michael Fallon has resigned as the Westminster harassment scandal deepens.
The vastly-experienced Tory MP conceded his behaviour in the past had "fallen short" after he admitted touching broadcaster Julia Hartley-Brewer's knee 15 years ago.
Fallon became the first cabinet minister to be named in the harassment scandal that has engulfed both major political parties.
Fallon was identified by The Sun as repeatedly touching journalist Hartley-Brewer's knee at a dinner in 2002.
Hartley-Brewer herself said she did not regard herself as a victim of harassment or assault, due to the 65-year-old's behaviour.
It is expected that British Prime Minister Theresa May will name his successor tomorrow after Fallon served as defence secretary for three years.
Fallon said in his resignation letter: "A number of allegations have surfaced about MPs in recent days, including some about my previous conduct.
"Many of these have been false, but I accept that in the past I have fallen below the high standards that we require of the Armed Forces that I have the honour to represent."
The PM said in a statement that she appreciated the "serious manner" in which Fallon had considered his role, which involved tacking Isis in the Middle East.
May added that she appreciated the "particular example you wish to set servicemen and women and others".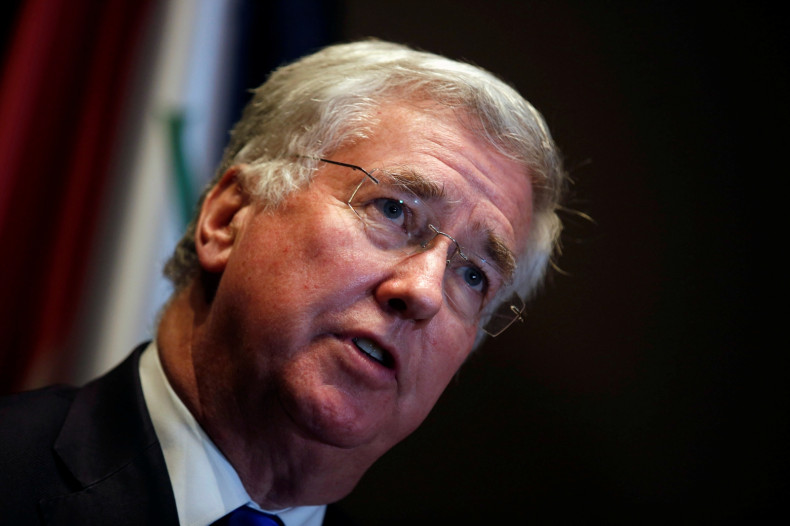 Hartley-Brewer told how the MP for Sevenoaks had "repeatedly put his hand on my knee during a party conference dinner" earlier this week.
The talkRADIO presenter said she threatened to punch Fallon for his conduct, she said: "I calmly and politely explained to him that, if he did it again, I would punch him in the face. He withdrew his hand and that was the end of the matter."
In the wake of the announcement Hartley-Brewer said to Sky News that she did not expect his resignation was over "knee-gate".
She said if it was over the incident in 2002, then it was the "most insane, and absurd and ridiculous resignation of a cabinet minister ever in the history of the world".
Hartley-Brewer added that she believed him to have been a very good defence secretary and was "assuming there are more allegations to come".
On the same day, allegations were made against Theresa May's right hand man, cabinet office minister Damian Green, by the academic Kate Maltby, who claimed that Green "fleetingly" touched her knee in 2015 then sent her a "suggestive" text message.
Green said the accusations were "absolutely and completely untrue."
Last week a so-called "dirty dossier" that named more than 30 Tory MPs who had allegedly engaged in some form of questionable behaviour was released on the Guido Fawkers website.