Gavin Williamson, now former Chief Whip of the House of Commons, has been appointed by Theresa May as the next defence secretary, just hours after the shock resignation of Sir Michael Fallon.
Fallon resigned on Wednesday evening (1 November) after saying that his conduct had "fallen short" of the required standards after allegations of inappropriate sexual behaviour.
The scandal has engulfed Westminster in the past week with numerous claims and counter-claims made about MPs.
Williamson, 41, has been the MP for South Staffordshire since 2010 and was in the role of chief whip since Theresa May came to power in July 2016.
Like many previous defence secretaries, Williamson has no background in the military.
His surprise promotion has caught MPs off-guard with some suggesting he may have forced his way into the position.
One minister told the BBC that Theresa May "is so weak she has let Williamson appoint himself-this is appalling."
His meteoric rise through the parliamentary rankings hasn't gone unnoticed by politicians.
He was a private secretary to David Cameron for three years and stormed from a humble backbencher to take the role of chief whip.
Williamson is also well-known for keeping a pet tarantula on his government desk.
Replacing Williamson in the Whip's office is the current deputy, Julian Smith. The new deputy is Esther McVey.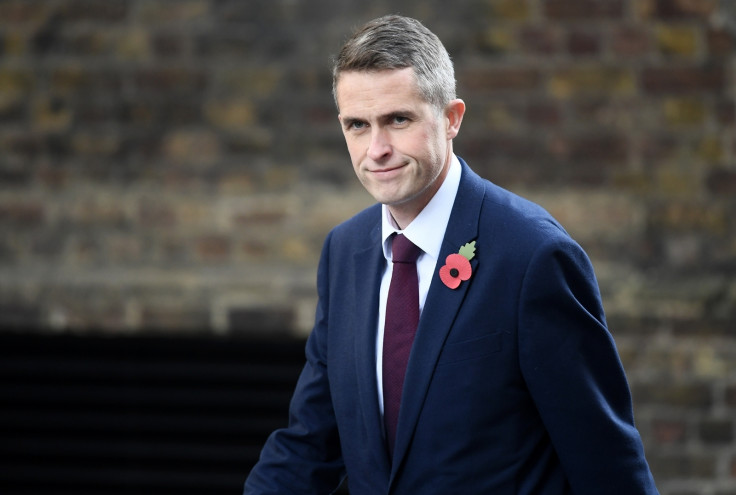 On Tuesday (31 October), the Labour party confirmed that they had launched an investigation after activist Bex Bailey, 25, claimed that she was discouraged by an official within the party from reporting an alleged rape that occurred during a Labour event in 2011.
Fresh allegations swirled around May's deputy, Damian Green, who was accused of sending "suggestive" messages to writer Kate Maltby.
Theresa May revealed in PMQs this week that she had invited other party leaders to a meeting early next week to discuss new transparent system for complaints about harassment in Westminster.