Dislike button: Facebook considers adding more one-click emotions says Mark Zuckerberg
"Or you could just comment"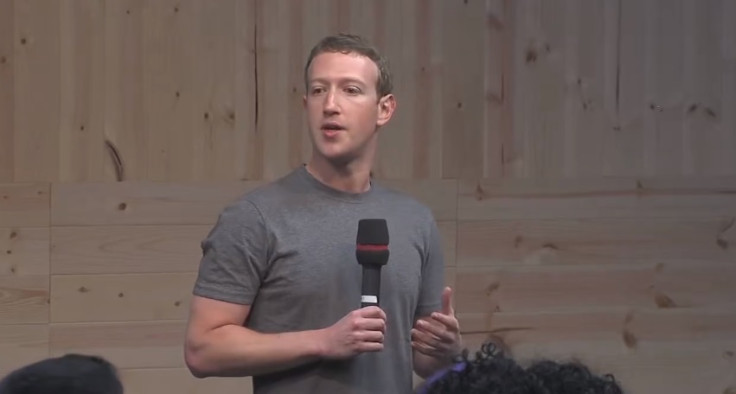 Facebook wants to be more in touch with our emotions, as boss Mark Zuckerberg reveals he is thinking about adding more ways for users to quickly communicate without words - although a "dislike" button will not be one of them.
Speaking during a public Q&A, Zuckerberg said expressing negativity could be "a force for good," but was quick to dismiss that a dislike button would be used to directly show negativity. He said his company will not build a system for voting on whether something is good or bad. "I don't think that's socially very valuable."
Instead, the Facebook CEO suggested a range of emotions could be used, for example when users want to show sympathy. He said how users have struggled to respond when people post about unhappy things, like a family death or personal struggle.
"The thing I think is really valuable is there are more sentiments just than people like something. There are things in people's lives that are sad, or that are tragic, and people don't want to 'like' them. We've talked about for a while how can people express a wider range of emotions, like surprise."
But including any extra buttons will not be a rushed process, Zuckerberg said, adding that letting users say they don't like or agree to something wouldn't be "good for the world...we don't want to make people sad."
Or, Zuckerberg conceded, "you could just comment."
When told by one user taking part in a feedback study that Facebook has become known for wasting time, Zuckerberg disagreed, saying it's wrong how society has taught us that spending time with friends and family cannot be done until we finish our work.
"I think that's wrong. For me, the relationships that I have, the friends, the family, that's the part of my life that matters. I don't think it's a waste of time at all, and I think it's kind of sad people in our society think that trying to spend time building relationships and knowing what's going on with the people around you is considered a waste of time."
© Copyright IBTimes 2023. All rights reserved.