A disabled man was stranded on a Disney ride and forced to listen to 'It's a Small World' on a loop.
Jose Martinez was awarded $8,000 (£5,300) for the experience which almost triggered a panic attack at Disneyland theme park in California.
He was left behind on the ride by staff who failed to extract him when it broke down. Everybody else on the ride at the time was ushered to safety - but not Martinez.
Quadriplegic Martinez, who cannot use his legs and is confined to a wheelchair, was left stricken in his seat as annoying musical ditty "It's a Small World" played repeatedly in the background at high volume.
Everything is cheerful and happy on the ride, but a court ruled it inflicted suffering upon Martinez. The experience resembled the US military tactic of blasting caves in Afganistan with annonying chldren's songs to flush out Taliban fighters.
San Pedro resident Martinez claimed it took him 30 minutes to "medically stabilise" after staff eventually rescued him from the ride's 'Goodbye Room' and its never-ending soundtrack.
Lawyer David Geffen said: "He was half in the cave of the ride and half out.
"The music was blaring. They couldn't get it off."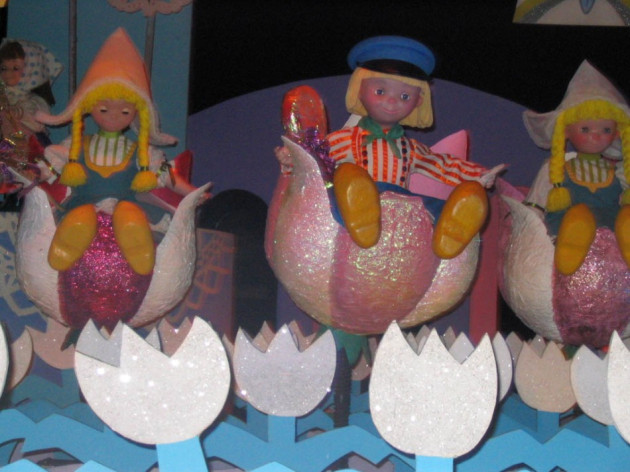 Disneyland staff failed to call emergency services to get him after the breakdown in 2009.
A tape of the incident revealed that, after the incident, Martinez was asked how he felt in the room by staff. He answered: "not good."
A judge found the experience caused pain and suffering to Martinez and that entertainment giant Disney broke disability laws.
Disney was defiant in a statement, insisting it "believes it provided all appropriate assistance to Mr. and Mrs. Martinez when the ride temporarily stopped and is disappointed that the court did not fully agree."
Geffen said "This is a really important ruling not just for (Martinez), but for anyone that rides the rides at Disneyland - because they do break down often and they do not tell people," Geffen said. "The court's saying that this kind of injury is foreseeable and that (Disneyland) has a duty to warn people."