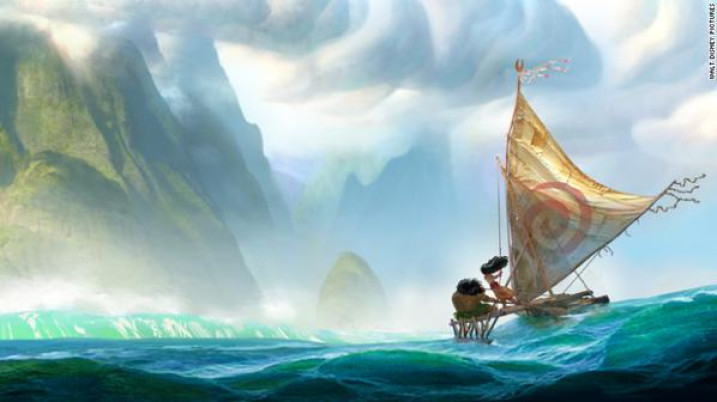 After the huge success of Frozen and it's powerful queen Elsa, Walt Disney Animation Studios is bringing back the princess charm on the big screen. However, this time, the adventure will be in the deep blue sea and the protagonist will be Moana.
The movie is nearing its premiere and the House of Mouse has stepped up its post-production process. The production company has hired Phillipa Soo as one of the lead cast members in the upcoming animation movie.
Soo is popular for her role as Eliza Schuyler in Broadway's Hamilton and the upcoming movie will be her first voice project. She will be playing a villager of Motunui, Moana's home island, according to EW.
Moana narrates the story of a teen Polynesian princess with exceptional navigational ability, who ventures into the sea to save her people and on the way befriends Demigod Maui (voiced by Dwayne 'The Rock' Johnson). Not much information about the filming update was available till now but last week, Johnson shared a video where he was seen dubbing for the demigod.
The official description for the upcoming movie by Disney reads: "Moana is a young woman who sets off to discover her destiny on the open ocean. She encounters a demigod named Maui (voiced by Dwayne The Rock Johnson) and battles ancient creatures, including an incredible character made out of molten lava. Oh, and she has a couple of adorable sidekicks in the form of a pig name Pau and an uppity rooster name Hei-Hei."
The movie is scheduled to premiere in November 2016. Newcomer Auli'i Cravalho will voice Moana, who sets on a journey to a mythological island in ancient Oceania.