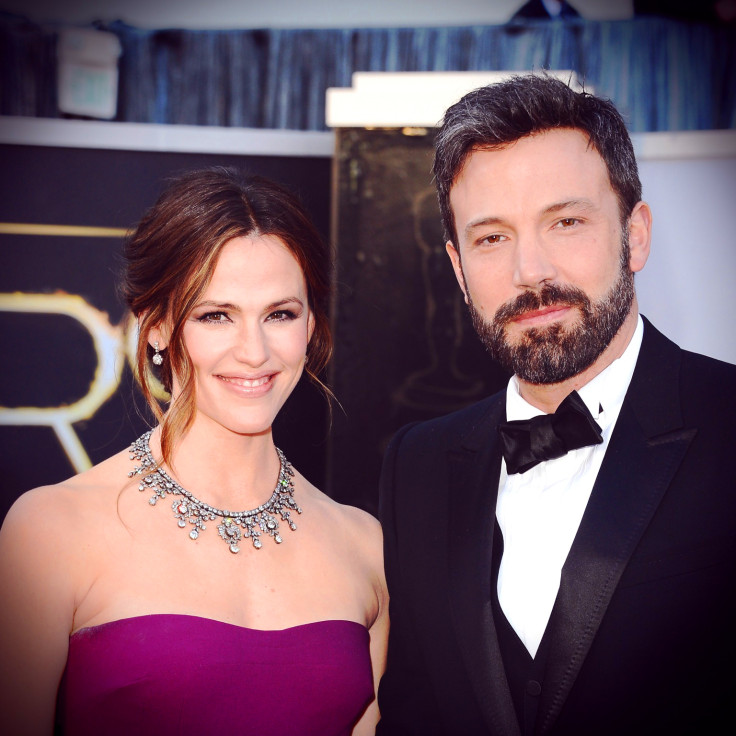 It has been almost a year since Ben Affleck and Jennifer Garner announced their intentions to divorce. But it seems like the two spending sometime apart has indeed done them some good. The couple were spotted spending time with their children Violet, 10, Seraphina, 7, and Samuel, 4 in Venice recently on an extended family vacation.
According to a report in Us Weekly, a lot has been mended between the Batman star and Garner since their separation in June 2015. "A lot of the damage in their relationship has been mended. They're in a really good place," a source told the magazine.
The website quoted one of Garner's friends as saying that Affleck and the Miracles From Heaven star are rekindling their relationship. "Jen would get back together with him," the insider told the weekly.
Garner and Affleck were one of the most loved Hollywood couples, until their separation announcement left fans in shock. However, the love they have for their children has reportedly brought them together and the entire family has been travelling across Europe for some time now. Reports also suggest that on their return, they are expected to live in UK until late summer as the 43-year-old Gone Girl actor is filming The Justice League Part One movie in London.
In April as well, the couple sparked reunion rumours when they were seen spotted in Paris.
"They were pretty relaxed and just walked through the main concourse of the station with their bags. They didn't really say anything but seemed in good spirits and were smiling a lot. It was all very chilled out," a source had then told People.
However, another report claimed that Garner and Affleck are just being good parents and said that they are not likely to get back. "Ben and Jen are not getting back together. They're co-parenting and showing the kids Europe while he's there filming. That's all it is and they're happy with this arrangement."