Scuba divers off the east coast of Spain discovered a doll, charms and human bones police believe were used in a voodoo-like ritual.
The discovery was made on Saturday (27 August) near the town of Calpe, near Valencia, when members of a local scuba diving club spotted bags submerged underwater.
"We were doing a course in the area of Roca Plana, behind the rock, and saw basically what I thought was a garbage bag. I went down for it and as I approached I saw as a knotted sheet. I opened [it] a little and I saw a doll. I went up, I gave [it to] the boss and continued diving," said Cristian, an instructor at the Les Basetes diving centre, according to El Pais.
Returning to the shore the divers opened the bag and discovered what appeared to be a human bone, alerting police immediately.
Later divers from the Guardia Civil returned in a night time dive and discovered a second bag, which contained human bones and charms believed to be used in the rituals of Santeria, a voodoo-like religion practised in Cuba and other parts of the Caribbean.
Police also found a bowl containing a liquid, feathers, leaves and twigs with human names scratched onto them.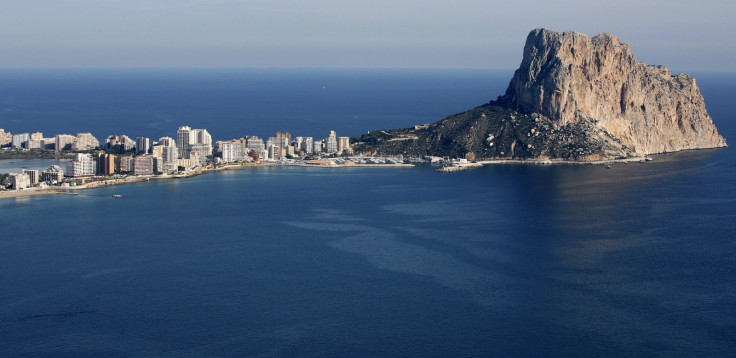 The macabre discoveries were made in the Mediterranean Sea near the Peñon de Ifach, a promontory of rocks popular as a site for the bereaved to cast the ashes of loved ones.
A third package found nearby has not yet been retrieved from underwater.
A forensics examination of the bones found in the packages revealed that they had been buried for 30 to 40 years before being excavated and thrown into the sea 48 to 72 hours before their discovery. Guardia Civil officers are investigating whether the bones were dug up from a local graveyard and used in a ritual.
Officers are reportedly consulting with experts on the religion, with some objects found reportedly not corresponding to those commonly used in Santeria rituals.
What is Santeria?
Santeria (Way of the Saints) is a religion that developed in Spanish colonies in the Carribean, fusing Yoruban folklore, ritual and belief with elements of Roman Catholicism and indigenous American traditions.
It emerged in the slave communities brought to the Caribbean from Africa.
The religion focuses on building relationships between humans and powerful spirits called Orishas.