US: Man accused of stealing skeletal remains to perform religious rituals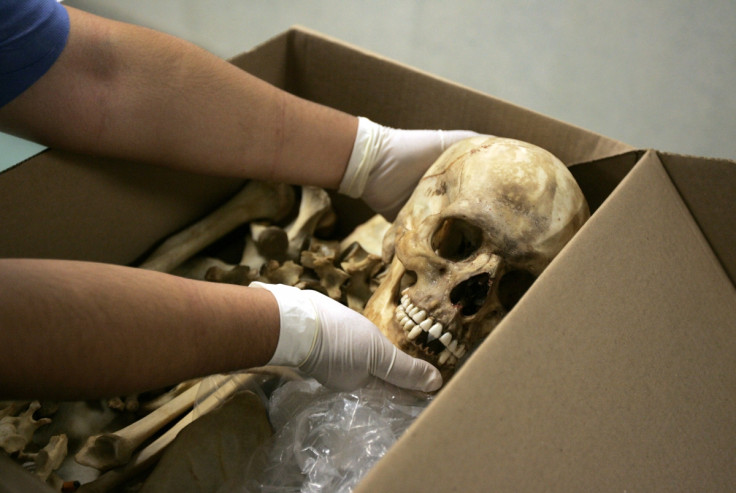 Police have arrested a man after skeletal remains of five bodies were discovered at his home in Hartford city in the US state of Connecticut. Amador Medina, 32, who is accused of stealing the remains from a cemetery in Massachusetts state, said he was planning to use the bones for religious rituals.
According to the police, the accused was cooperative and had shown them where the remains were stored at his apartment. He said he had taken the skeletons to practice Santeria, an Afro-Cuban religion that originated in West Africa. The followers of Santeria are also said to perform animal sacrifices.
At least one of the bodies was found dressed in the clothes it was buried in, Deputy Chief Brian Foley said. Medina said he used the bones as part of a healing ritual, Foley added.
The bodies of the three adults and two children were recovered from Medina's apartment in Preston Street on 4 December. They had been removed from caskets in a mausoleum at Hope Cemetery in Worcester, Massachusetts, the police said. It has been 70 years since the mausoleum last opened its doors but it was broken into two months ago. According to the police, the bodies were from 1900 to 1970.
Medina has been charged as a fugitive from justice in Massachusetts. The Worcester Telegram & Gazette reported that a Massachusetts arrest warrant for Medina includes five counts of disinterment of bodies.
As an investigation in the case was on, Medina was in the custody of local authorities awaiting his hand over to the police in Massachusetts.
© Copyright IBTimes 2023. All rights reserved.