'Divisive' Anti-Islam Adverts Featuring Murdered Hostage James Foley Shown on New York Buses
Critics claim adverts, one of which shows murdered James Foley, encourage Islamophobia

A series of controversial anti-Islam adverts are being displayed on New York buses.
One features a picture of the masked Isis militant known as 'Jihadi John', who has decapitated three western hostages in online videos, alongside an image of London rapper Abdel-Majed Abdel Bary, who some suspect is 'John'.
"Yesterday's moderate is today's headline," reads the caption.
The adverts are being run by the American Freedom Defense Initiative, which has been accused of inciting hatred against Muslims.
The organization argues that it is merely exercising its First Amendment rights to freedom of speech, to pressurise Muslim communities to root out the extremists in their midst.
The group's president Pamela Geller said that a widely-criticized previous ad depicting a war between civilized men and 'savages' had been vindicated by the rise of Isis.
"Controversial during its first run for calling jihadis 'savages', now this ad has been abundantly vindicated by the savagery of the Islamic State," she said. "As numerous political leaders, including Barack Obama, call the Isis jihadis 'savages' or 'barbarians'."
A popular figure in far-right and nationalist circles, Geller was last year banned from entering the UK by secretary Theresa May, where she planned to attend an EDL rally in Woolwich. May said her presence in the country "was not conducive to the public good".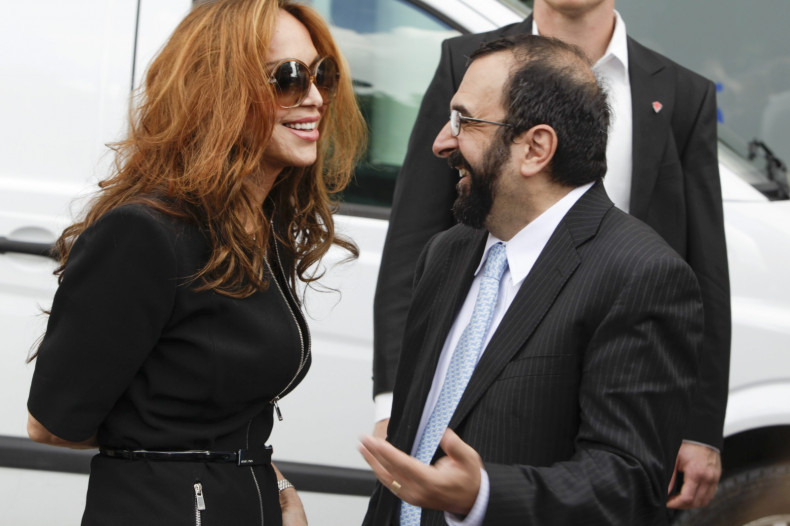 The latest adverts will appear on 100 buses in New York and at two subway entrances.
Another advert in the series features a picture of Adolf Hitler shaking hands with a Muslim.
One advert was banned after complaints from Jewish groups.
It features a masked man, with a quote allegedly from Hamas TV, "Killing Jews is Worship that draws us close to Allah," and the tagline, "That's his jihad. What's yours?"
New York mayor Bill Di Blasio has condemned the adverts as divisive.
"These hateful messages serve only to divide and stigmatise when we should be coming together as one city," he told the New York Daily News.
In 2012 a federal judge ruled that the Metropolitan Transport Authority could not take down the previous series of adverts posted by the group, despite the fact they contravened company policy on discriminatory ads.