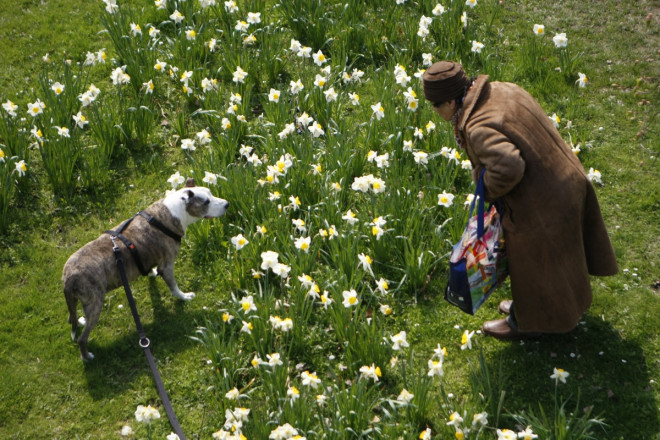 Dismayed by the men in her life, a divorced British woman has reportedly married her pet dog as she found comfort in her loyal pet terrier named Sheba.
Amanda Rodgers' marriage took place in August 2012 in an unusual romantic ceremony with 200 guests in Spilt, Croatia.
"Sheba had been in my life for years, making me laugh and comforting me when I was feeling low. I couldn't think of anything more I'd need from a life partner," Rodgers told Metro.
"I'd dreamed of a perfect wedding dress since I was small, I made it myself for the ceremony. The day was wonderful, more fun than the marriage. I gave her a kiss to seal the deal and then everyone threw confetti. It was a wonderful moment," she added.
Rodger got divorced months after her marriage 20 years ago but after further unpleasant encounters with men, she deicide to marry her pet Sheba. Later, she decided make their fairytale relation official by taking the vow.
Though the human–animal marriage is not a legal union, Rodger is reportedly happy to have Sheba as her partner.
Instances of human–animal marriage have been recorded in the past, the recent one was in San Francisco, California, when 35-year-old Paul Horner married his pet dog, Mac. The marriage was legal as the state allowed Horner to take the wedding vows
Other weird instances of human-animal unions includes a 41-year-old British millionaire marrying Cindy, a dolphin in Israel.