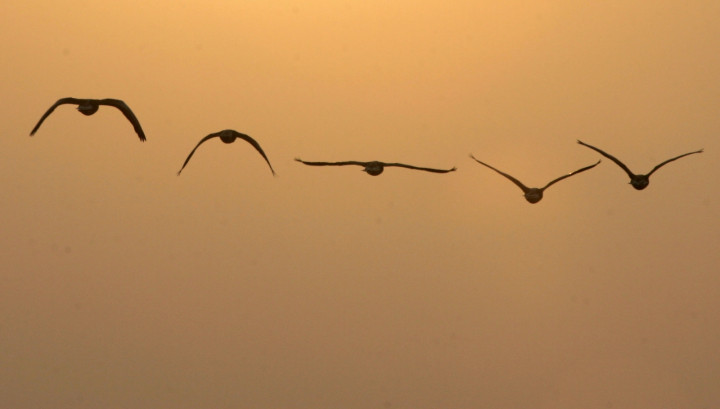 Growing human population places intense pressure on resources with birds and animals losing out most times. But in small pockets of India, people are not only living in peace with other species, but are also more than accommodating them.
In around ten villages in Salem and Erode districts of Tamil Nadu the inhabitants have given up traditional practices of bursting fireworks during the ongoing Diwali festival to protect birds and bats.
If for some, the migratory birds coming in from as far as New Zealand and Australia are guests to be treated well, for others the humble bat is reason enough not to indulge in noise and fireworks.
"If you think bursting crackers is essential for Diwali, then you can say we have not been celebrating Diwali for more than a century. Our village sacrificed the practice of bursting crackers to safeguard the bats here," P Mahesh of Unathur village told the Times of India.
A huge banyan tree in the village houses thousands of bats.
In neighbouring villages too, the nocturnal creature is treated as a guest. "We consider the bats our honourable guests. They have never caused us any harm. So we don't want to disturb them by bursting crackers," said M Ganesan of Agraharam Nattamangalam.
For the eight villages around the Vellode Birds Sanctuary it is the seasonal migratory bird that has been the reason for abstaining from sound and light during Diwali.
Diwali, or Deepavali as known in South India, is the festival of lights devoted to the goddess Lakshmi associated with prosperity. The lamps lit have various connotations ranging from welcoming the goddess to celebrating Lord Rama's return from exile.
But perhaps in the context of the villages, it best fits the spiritual definition of enlightening the self and dispelling the darkness within.