'Do What U Want' Video: Lady Gaga Accused of Making 'Ad for Rape' in Unreleased Promo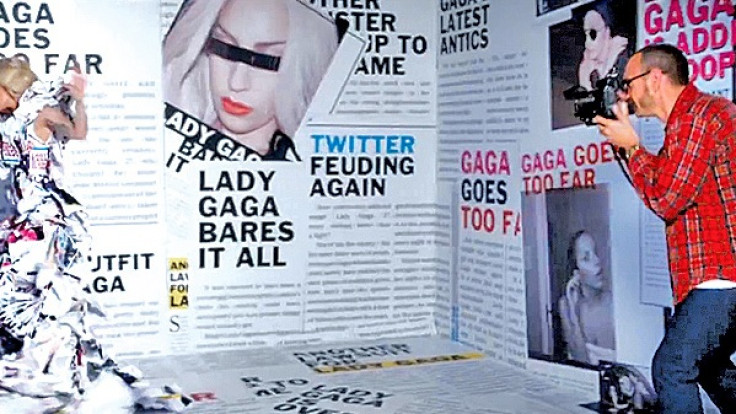 Pop superstar Lady Gaga has been accused of creating "an ad for rape" after a clip of her unreleased Do What You Want music video was leaked online.
The 28-year-old singer collaborated with R&B singer R.Kelly on the controversial track which was the second single off her ARTPOP album.
Despite an initial promotional push which included filming an accompanying music video and the duo performing on Saturday Night Live, the promo was dramatically scrapped in December.
Although Gaga told fans that bad management and tight schedules were to blame, it was been suggested that Gaga and Interscope decided to shelve the project after R.Kelly's past came back to haunt him.
Although never proved, the I Believe I Can Fly singer's career has been blighted with allegations of sexual assault against a number of women.
But a 33-second clip of the raunchy video, obtained by TMZ, could also explain why the Bad Romance hitmaker's label was keen to keep the project under wraps.
The video features racy scenes such as the unconscious Gaga lying on an operating table while R.Kelly touches her up and renowned fashion photographer Terry Richardson taking snaps of the star as she stimulates sex acts.
Its release comes as Richardson, who has collaborated with Gaga on a number of projects, continues to fight allegations of sexual assault. He was recently accused of forcing models to perform sexual acts on him during shoots.
"Gaga had a video directed by an alleged sexual predator, starring another sexual predator. With the theme, 'I'm going to do whatever I want with your body'? It was literally an ad for rape, "a source told The New York Post's Page Six.
And it seems that fans that have watched the leaked footage share the same sentiment.
"Lady Gaga is all about the mighty dollar and her fame so none of this surprises me. Luckily, she's on her way out," one critic said.
Another wrote: "It was a good song with a horrible theme. She just can't get it all together lately."
Gaga's camp has not commented on the leaked music video.
© Copyright IBTimes 2023. All rights reserved.