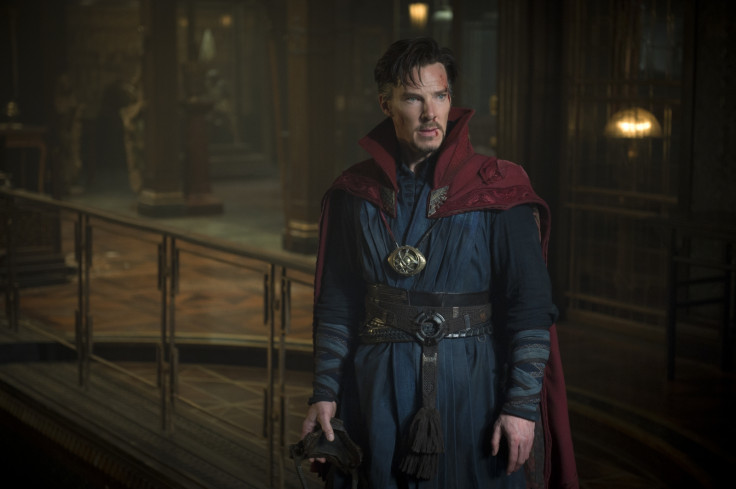 It's hard to imagine anyone playing superhero Doctor Strange other than Benedict Cumberbatch, now that that the film has been released. The Sherlock star perfectly embodied the character's genius, arrogance and eventual empathy, turning out to be a welcome addition alongside the other stars who already make up the Marvel Cinematic Universe.
It's widely known that director Scott Derrickson always wanted Cumberbatch for the part, too. But there was a time, before the English actor was officially signed on to the project and his schedule was looking too busy for him to be involved, that Marvel Studios were forced to consider other options. The three actors that were reportedly in the running were Joaquin Phoenix, Jared Leto and Ryan Gosling and now, thanks to some conceptual art by professional Court Chu, fans can get an idea of what the latter would have looked like in the role... high-collared red cape and all!
Taking to his blog, Chu shared the images and wrote: "I worked probably not even a day on some version of Doctor Strange years ago, and back then they wanted Gosling."
Even if Gosling might have been near to closing a deal with the studio, it seems fair to conclude that the film went with the right choice of actor given its success. It received mainly positive reviews from both cinema-goers and critics and earned a very respectable $658.5 million at the box office.
The movie itself, unsurprisingly, centred on Strange, a former neurosurgeon who loses his medical skills following a car crash. Desperate, he seeks out a powerful mystic called the Ancient One (Tilda Swinton), who teaches him how to access mysterious psychic and magical powers so that he can help her stop evil-doers; in particular, a formidable former protégé of hers, whom she trained in the art of sorcery, played by Mads Mikkelsen.
Gosling will next be seen in Damien Chazelle's acclaimed modern-day musical La La Land opposite John Legend and Emma Stone. Meanwhile, Cumberbatch is set to reprise his role as Stephen Strange in upcoming sequels Thor: Ragnarok and Avengers: Infinity War. For now, however, he can be seen in the fourth series of Sherlock, which is currently airing every Sunday on BBC One.
For more entertainment news follow A-List on Twitter @Alistinsider