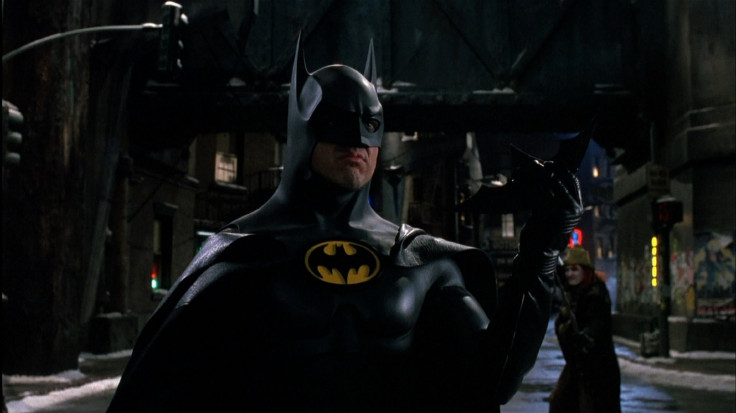 Before he was played by the likes of Christian Bale, Ben Affleck and even George Clooney, Batman was brought to life on the big screen by Michael Keaton in Tim Burton's 1989 film. The actor went on to reprise his role as the brooding superhero in the follow-up but abandoned the black cowl when it came to third film in the ongoing franchise Batman Forever. Why? Well, simply because he thought the script "sucked"...
During a candid interview with the Hollywood Reporter, the 65-year-old explained: "The script [was never] good," when asked why he felt like that was the right time to step down as the DC Comics character. "I didn't understand why he wanted to do what he wanted to do. I hung on for many meetings and I was polite, up to a point, but I knew it was in trouble when he [director Joel Schumacher] said, 'Why does everything have to be so dark?'
"I just thought 'I can't do it, I just can't do it'. And not like 'I'm above it' or 'I'm an artist' but maybe I'm enough of an artist to go 'I just don't think I can do this without blowing my brains out.'"
Titled Batman Forever, the sequel saw Val Kilmer adopt the role of the Caped Crusader and also starred Jim Carrey, Tommy Lee Jones, Chris O' Donnell and Nicole Kidman. Due to its campy, colourful treatment of the typically more sombre material (and those awful be-nippled outfits), it failed to win over audiences and was panned by critics. To this day, it has the second lowest rating of any Batman movie on IMDb, coming in runner-up to Schumacher's 1997 sequel Batman & Robin.
While his Dark Knight days may have met unexpectedly concluded with Batman Returns in 1992, Keaton is set to return to the realm of comic book adaptations soon with upcoming Marvel movie Spider-Man: Homecoming. He will bringing villain Vulture to life, as he stars opposite the likes of Tom Holland, Marisa Tomei, Donald Glover and Robert Downey Jr. The film will be released in the UK and the US on 7 July 2017.
For more entertainment news follow A-List on Twitter @Alistinsider