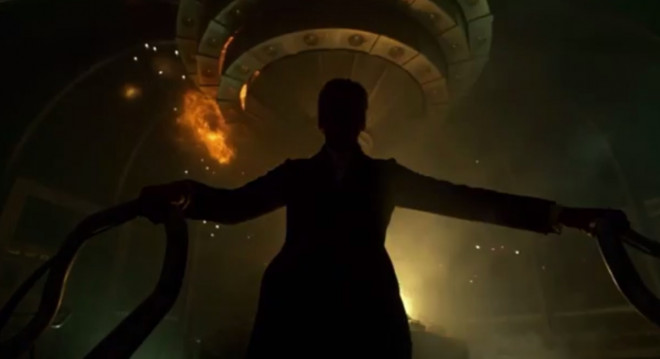 Doctor Who will be back this August with series 8 featuring Peter Capaldi as the 12th Time Lord.
The news was announced in a teaser trailer uploaded by the BBC to the official Doctor Who website, reports The New Zealand Herald.
"The 16-second teaser trailer features a silhouette of the new Time Lord with his Tardis console ablaze in the background, a reference to the cliff hanger at the end of The Time of the Doctor, last year's Christmas special," states the report.
Watch the teaser below:
Also, a new fan made trailer of Doctor Who: Series 8, which was published on YouTube on May 24, seems to have gone viral crossing 216K views in just 3 days. Here's the video:
While it is confirmed that the new series will begin in August 2014, the premiere date for the series is yet to be announced.
BREAKING NEWS! The new series of #DoctorWho starts August, 2014! pic.twitter.com/OZN1NxGp4w

— Doctor Who Official (@bbcdoctorwho) May 23, 2014
Doctor Who Series 8 Casting
Over the last several months, reports have suggested that Keeley Hawes, Ben Miller, Tom Riley and Frank Skinner will be guest starring in the new series.
Samuel Anderson has also joined the cast as Danny Pink, a recurring character, who teaches at Coal Hill School with Jenna Coleman's Clara.
Sherlock writer Steve Thompson has written an episode, which will star Hawes as Ms Delphox, a character with a dark secret. While comedian Miller will be playing a villain - his comedy partner Alexander Armstrong has previously starred in the long-running science fiction series.
Showrunner Steven Moffat has also said that the Doctor will be heading to Lanzarote - the last time the Time Lord was there was back in 1984.
The cast was recently spotted on Aberavon Beach in South Wales wearing massive orange space suits while filming for upcoming episodes, reports Mirror. Click here to view images.