Doctor Who should be exterminated says Ukip's Nigel Farage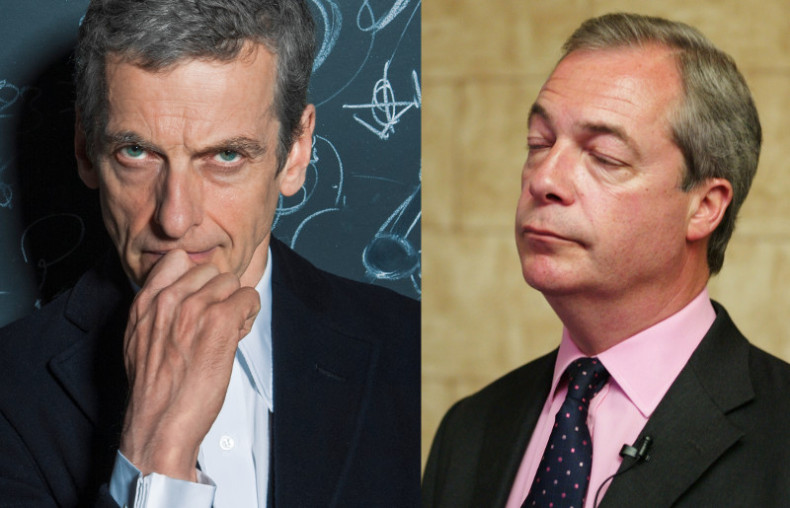 The Doctor has faced down Daleks, Cybermen and the Great Intelligence, but may have met his match in Ukip leader Nigel Farage.
On the BBC's Andrew Marr show today (3 May) Farage said that the BBC should stop making entertainment shows, such as Doctor Who and Strictly Come Dancing, and focus on public service broadcasting instead.
Farage claimed that the BBC was too big, arguing that the number of commercial channels now available means that there is no need for it to make commercial entertainment shows.
"The BBC is far too big and has far too much influence," said Farage. When quizzed by Marr about the areas he would like the BBC to cut back in, Farage said, "I don't think it needs to do entertainment for example.
"We now have lots of commercial channels out there," said Farage. "We now have cable television, and the BBC does not need to be doing these sort of things."
Farage also targeted the BBC News website and local BBC news stations.
"If we believe in a free press then if the BBC local websites are as strong and as heavily funded as they are how can local newspapers or local websites compete?"
The BBC is the UK's first public service broadcaster. Its first director-general, Lord Reith, said that its mission was to "inform, educate and entertain" citizens of the UK: a model which formed the basis of public service broadcasting in the UK.
Enemy of Auntie Beeb
Farage has previously attacked the BBC for being biased against Ukip and himself.
During the Leader's Debate, in the run-up to the general election, directly Farage accused the audience of being biased against Ukip.
Ukip repeated the accusation last week, after the final televised debate on the BBC only featured Labour Leader Ed Miliband, Prime Minister David Cameron, and LibDem leader Nick Clegg.
Last week Farage reported the BBC to the police after a joke at his expense was made on Have I Got News For You. The police declined to investigate.
Previously Farage has said he thinks the licence fee should be cut by 60%.