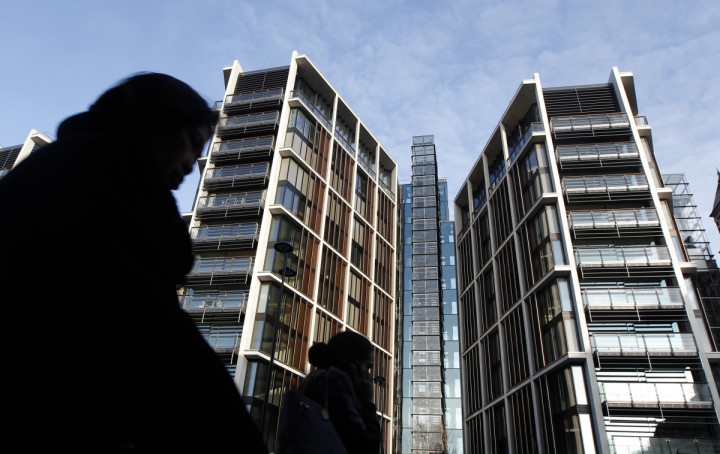 Demand for some of world's most expensive real estate appears to be waning, with a report emerging that the 1,000ft tall One57 building overlooking New York's Central Park has seen its sales flatline of late.
Normally the PR machines behind such developments would have you believe things that things err on the side of over-subscription.
But could London also be running out of billionaires to fill its uber-pricey apartments?
The developers of One57, where apartments costing $90m (£55m) each were apparently being snapped up by hedge fund barons like Bill Ackman, issued some publicly traded debt in Israel for future developments. Public filings then revealed its lacklustre sales data, which was subsequently reported on by Bloomberg.
One57 is billed as the tallest residential-hotel building in New York. London's One Hyde Park, which offers its residents services provided by the Mandarin Oriental next door, falls into similar territory.
Hugh Best, investment director at London Central Portfolio, told IBTimes UK: "The top level very high luxury new build end of the market is the most volatile.
"There's a full pipeline of London developments which will price at £3,000+ per square foot but there isn't always demand to fill that. We can expect a plateau effect.
"From a developer's point of view, it's great if you can pay £1,000 per square foot and sell for £3,000 - like the Candy and Candy business model.
"There may be apartments sitting empty but the PR machine would rather that was not known."
There are seven properties currently listed for sale at One Hyde Park, ranging from about £7m to £65m.
A representative for One Hyde Park said the building was completely full. They don't come up for sale, she said of the apartments – ever.
Best said there is some uncertainly - as there usually is prior to a general election - regarding mansion taxes and such like. He added that entry level prime London properties, like those comprising the fourth fund he is closing in November, remain a much safer bet.
Estate agent Savills recently reported that London had overtaken Hong Kong as the world's most expensive city to live and work in - twice as pricey as Sydney, and four times more than Rio de Janeiro.
There are 67 billionaires living in London, making it the most popular of western Europe's capitals with the ultra-wealthy, ahead of Paris with 25 and Geneva with 18.
But is supply outstripping demand and will incoming regulatory changes to Britain's property tax mandate also dent uptake?
People living in Britain pay 18% capital gains tax and 28% if they make a profit when reselling a property that is not classified as their main home.
However, as per the UK Chancellor George Osborne's 2014 Budget statement, foreign property investors would have to pay CGT.
Only time will tell if this will also put off billionaires snapping up and selling on UK properties as the new regulation will come into force on April 2015.