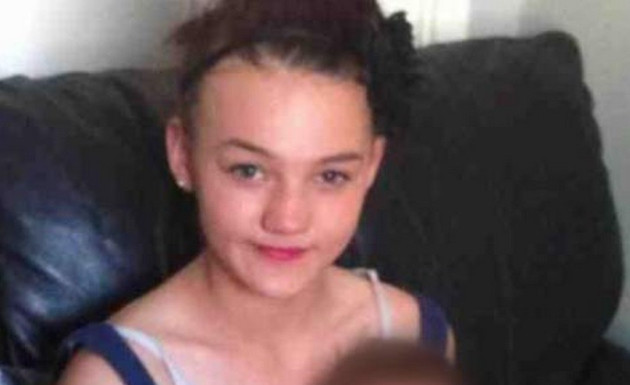 The owner of four killer dogs that mauled a teenage girl to death has pleaded guilty to treating the animals badly.
Jade Lamos-Anderson, 14, died from her injuries after she was set upon by two bull mastiffs and two Staffordshire bull terriers in Wigan, Greater Manchester.
They were so out of control when police arrived at the home of a friend whom Jade was visiting that officers were forced to shoot them dead.
At Wigan Magistrates Court, the dogs' owner, Beverley Concannon, admitted animal cruelty by keeping the animals in "an environment detrimental to their wellbeing".
Other charges against Concannon of not ensuring the dogs' safety and of cruelty relating to their deaths at the hands of police, were dropped.
District judge Mark Hadfield said: "This lady is of previous good character. The very, very serious nature of the offence means the court needs a report before sentence."
Concannon faces a maximum of six months in prison under the Animal Welfare Act 2006.
Reports emerged after the death of the conditions in which the dogs lived. A friend of the teenager told Sky News: "Every time you walk past the house they would be barking and barking and going mad. You would jump out of your skin."
Thousands of people joined a Facebook group set up in memory of Jade. Hundreds of Chinese lanterns were released in to the air by mourners. She was described as a quiet and timid teenager.
Natasha Hunt posted on the social networking site: "RIP my beautiful baby girl! Don't know what I'm going do without you. Love you loads, you will never be forgotten, you will always be in my heart."
A relative of another victim of a fatal dog attack called for action to halt the incidents. Tricia Massey wrote at that time: "Something needs to be done about these aggressive animals."