An American couple in Charleston, South Carolina, found out their baby was being abused by a nanny after their pet dog tipped them off.
Benjamin and Hope Jordon found out that something was wrong from the way their pet labrador Killian behaved around babysitter Alexis Khan, 22.
The dog was barking and growling and had to be restrained by Benjamin from attacking the woman. But the parents had no idea that the dog was reacting in the way it did because Khan was abusing their seven-month-old baby Finn.
Now Finn's parents say this protective bond between Killian and Finn may even have saved the baby's life.
Benjamin told WCSC-TV how their pet dog started giving him and his wife hints. "About five months into her being our baby-sitter, we started to notice that our dog was very defensive of our son when she would come in the door," he said. "He was very aggressive towards her and a few times we actually had to physically restrain our dog from going towards her."
Alerted by Killian's strange behaviour, Hope planted a recording device in the lounge to monitor what transpired while she and Benjamin were away from home. The family had only recently moved to Charleston in South Carolina for work.
What the family heard from the recordings was shocking evidence of verbal and physical abuse meted out by Khan to defenceless Finn.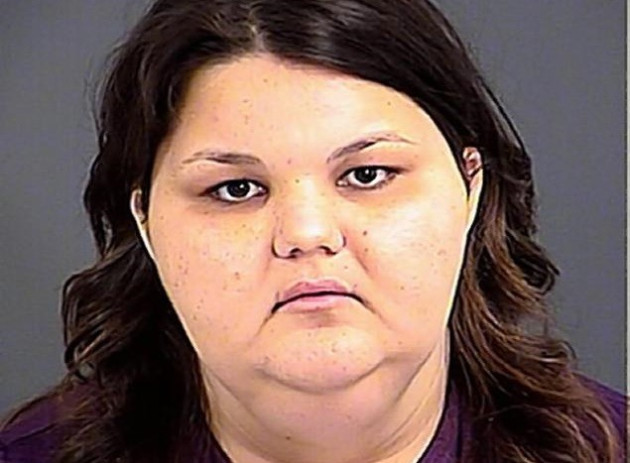 Benjamin said: "It started with cussing. Then you hear slap noises and his crying changes from a distress cry to a pain cry. I just wanted to reach through the audio tape, go back in time and just grab him up. [It's painful] to know that for five months I had handed my child to a monster, not knowing what was going on in my house."
The family alerted the police and Khan was arrested. She has been found guilty after admitting assault and battery and jailed for between one to three years.
Benjamin hailed Killian for his actions. "Had our dog not alerted us to the trouble, had my wife's instincts not said we need to make something happen, it could have been that Finn that was killed by the babysitter. You never know."