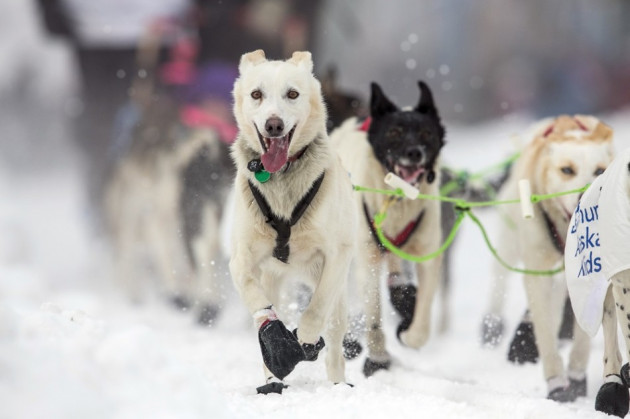 A woman survived three nights of Alaskan cold thanks to Elvis, her pet dog.
Vivian Mayo, 57, was discovered huddled against the cold under her broken-down snowmobile with her small dog on top of her.
Elvis the dog "really did help save her life" by helping her to preserve vital body heat, said an Alaska State Trooper spokeswoman.
Mayo was staying at a cabin near Denali National Park in the Alaskan wilderness 150 miles north of Anchorage with her husband Scott, 61, but left the house when he failed to return for 24 hours.
She drove off on her snowmobile to search for him but the vehicle broke down after a mile, stranding her and Elvis in freezing conditions in 72 hours before they were rescued.
An air search party found Scott Mayo. He had built a fire and was in a good condition despite four nights in the cold.
The couple have been treated and released from hospital.