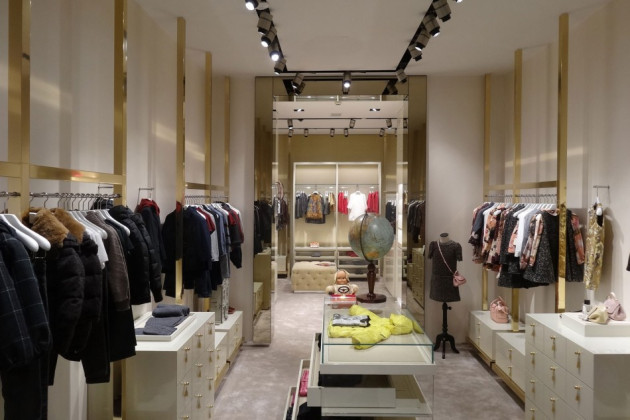 Dolce and Gabbana has opened it first kidswear store in London's Kensington.
The Italian luxury industry fashion house launched the new boutique, dedicated entirely to children, in plush Sloane Street.
The unit joins a men's and a women's standalone boutiques on one of London's premier shopping streets. It features vintage furniture and toys, clothes, bags and shoes for children aged up to 12. The 2014 collection features detailed floral dresses for girls and denim shirts for boys.
In 2012, the brand, created by designers Stefano Gabbana and Domenico Dolce, opened a children's pop-up shop in London's Bond Street for three weeks to give shoppers a taste of the junior clothing collection.
That same year the label opened its first children's boutique opened in Milan.
Dolce and Gabbana has more than 250 outlets in over 40 countries.