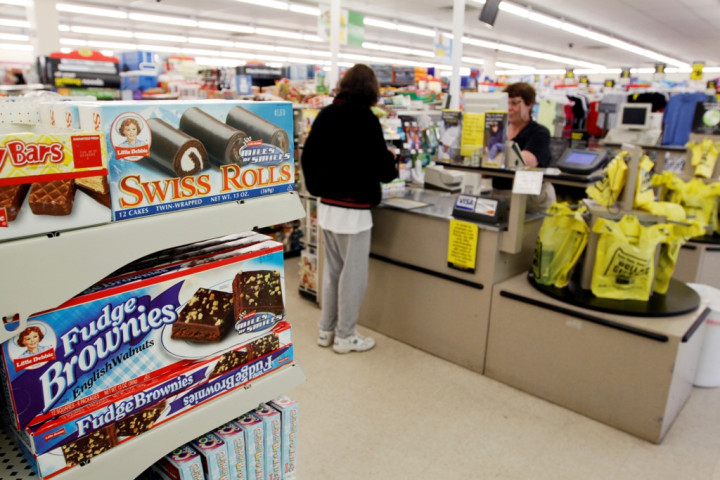 US discount store operator Dollar General could this week present a hostile bid to buy competitor Family Dollar Stores, taking its $9.1bn offer directly to shareholders after being snubbed twice by the smaller merchant.
Dollar General could table a tender offer for Family Dollar on 10 September, Reuters reported.
Family Dollar has spurned Dollar General's unsolicited approaches citing antitrust risks.
Family Dollar is instead holding firm to an $8.5bn (£5.3bn, €6.4bn) merger deal with Dollar Tree, another competitor in America's discount retail market.
Pursued by Reuters, Dollar General and Family Dollar refused to comment.
Dollar General's takeover battle could drag for months as it will involve the nation's top three dollar-store operators, at a time when they are all facing tough competition from retailers such as Walmart and Target.
In its most recent offer made last week, Dollar General had added a $500m break-up fee and increased the number of stores it was willing to sell to get antitrust approval to 1,500 from 700.
Unnamed sources also told the news agency that small box retailers Fred's, Happy Dollar and Five Below could all be potential suitors for the stores that Dollar General will be forced to sell in the event of a takeover.
Shares
Dollar General's stock ended flat on 9 September in New York, valuing the firm at $19.2bn. The stock has gained some 4.5% so far this year.
Family Dollar' stock ended 0.15% lower on 9 September in New York, valuing the firm at $8.98bn. The stock has gained some 20% this year.
Dollar Tree's stock ended 0.67% higher on 9 September in New York, valuing the firm at $11.42bn. The stock is down 0.78% this year.
Activist investor Carl Icahn, who became Family Dollar's largest shareholder in June 2014 with a 9.4% stake but has since exited his investment, wanted the company to sell itself to Dollar General to help it deal with increasing competition.