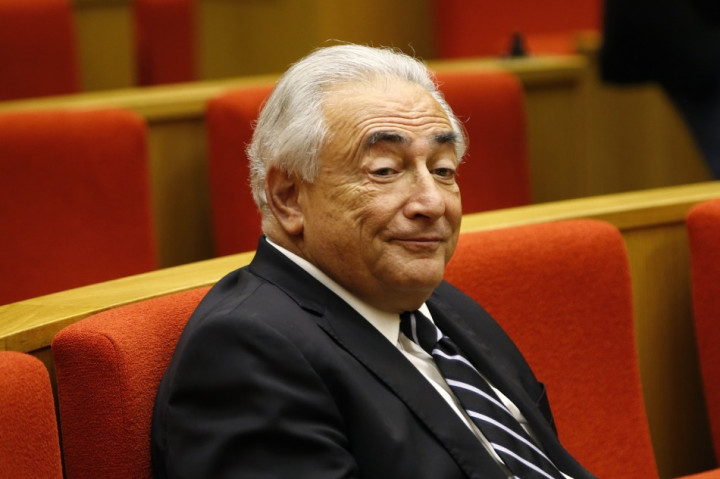 Former IMF chief Dominique Strauss-Kahn was the "king of the party" at orgies organised for him in France and the US, French judges allege.
The lustful events are described as "carnage with mattresses all over the floor" in court documents leaked to newspaper Le Figaro.
Last month, Strauss-Kahn was sent for trial on aggravated pimping charges by judges in the northern French city of Lille.
Le Figaro published extracts of a report containing investigating judges' explanation of the decision, as it came against the advice of prosecutors.
Judges Stephanie Ausbart, Mathieu Vignau and Ida Chafai alleged that Strauss-Kahn was a "central pivot" of the orgies as they only took place when he was around.
"He kept control of the programme of the evenings, which were organised according to his availabilities in his diary," the report read.
Orgies were held at Lille's Carlton Hotel, as well as the exclusive W Hotel in Washington, and the Murano Hotel in Paris.
Authorities also allege that Strauss-Kahn rented a flat for the sole purpose of having sexual encounters with escort girls.
The former French presidential contender maintains he was not aware that the women taking part in the orgies were prostitutes, as he believed all the participants were swinger couples.
However judges said that women largely outnumbered men at the evenings, a fact which might have suggested that most of the girls were paid professionals.
"It had nothing to do with libertine practices, but of culling and ordering services," the judges wrote.
A prostitute cited in the report claimed that everyone present knew well that she, like the others, was paid to be present. Another girl described the parties as "sexual consumerism".
Strauss-Kahn denies any wrongdoing and his lawyer described the judges' decision as "absurd" and "abnormal".
Another 12 people have been sent for trial - due to start in 2014 - in connection with the case.
If convicted, Strauss-Kahn faces a maximum of ten years in jail and a fine of up to €1.5 million (£1.29m).